Poppy Park shooting: 3 women innocently shot, 1 killed after men shot at each other
ORLANDO, Fla. - Orlando police released new details on Wednesday about what led to a shooting on Easter Sunday near Poppy Park where three people were killed and two others hurt.
Police said the shooting stemmed from an apparent argument between a 17-year-old boy and a 38-year-old man in a Lamborghini, who then fatally shot each other and, in turn, shot three innocent bystanders amid the melee, ultimately killing one of them.
Patriza Deterville, 33, was on her porch when she was shot and later died, police said. Another woman is being treated at the hospital, and a third was treated and released, police said.
All three were innocent bystanders, police said. 
There was an event happening at the park, which snarled traffic in the area, police said.
Police said the teenager, later identified as Tristan Morgan, approached the driver, later identified as 38-year-old Jamal Watson, and two got into an argument and escalated to a shooting, where Morgan and Watson began shot at each other simultaneously. 
Both died from gunshot wounds.
Police said there was a third shooter – a female – believed to be involved in the incident and that she is cooperating with the investigation.
Detectives said possible charges would be submitted to the State Attorney's Office who will ultimately determine whether to file formal charges.
A makeshift memorial was built around a tree near the park.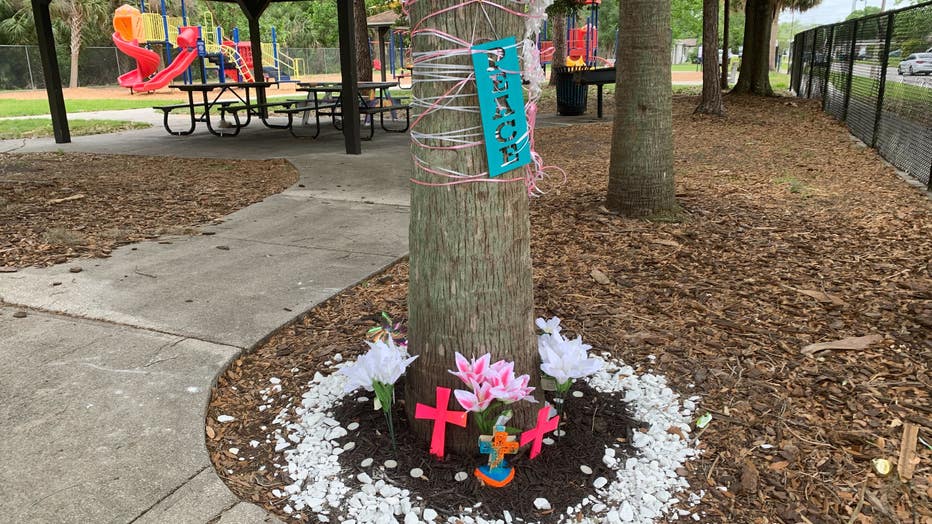 The investigation is ongoing.
Anyone with photos, videos, or information regarding the shooting is asked to contact the Orlando Police Department.