Hurricane Ida aims to hit Louisiana on Hurricane Katrina anniversary
ORLANDO, Fla. - Hurricane Ida struck Cuba on Friday and threatened to slam into Louisiana with devastating force over the weekend, prompting evacuations in New Orleans and across the coastal region.
Ida intensified rapidly Friday from a tropical storm to a hurricane with top winds of 80 mph (128 kph) as it crossed western Cuba and entered the Gulf of Mexico. 
Ida is expected to become a powerful hurricane before making landfall. 
"This will be a life-altering storm for those who aren't prepared," National Weather Service meteorologist Benjamin Schott said during a Friday news conference with Louisiana Gov. John Bell Edwards.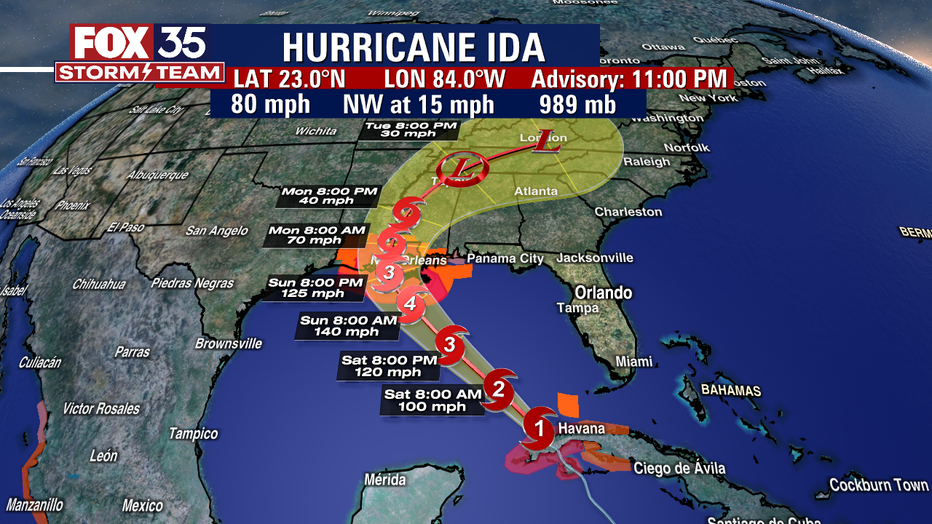 TRACK THE TROPICS: Visit the FOX 35 Storm Team Hurricane Center for the latest tropical weather outlook and more
A hurricane warning was issued for most of the Louisiana coast from Intracoastal City to the mouth of the Pearl River. A tropical storm warning was extended to the Mississippi-Alabama line. 
On the forecast track, the center of Ida will move over the southeastern and the central Gulf of Mexico during the next day or two and make landfall along the U.S. northern Gulf coast within the hurricane warning area by late Sunday.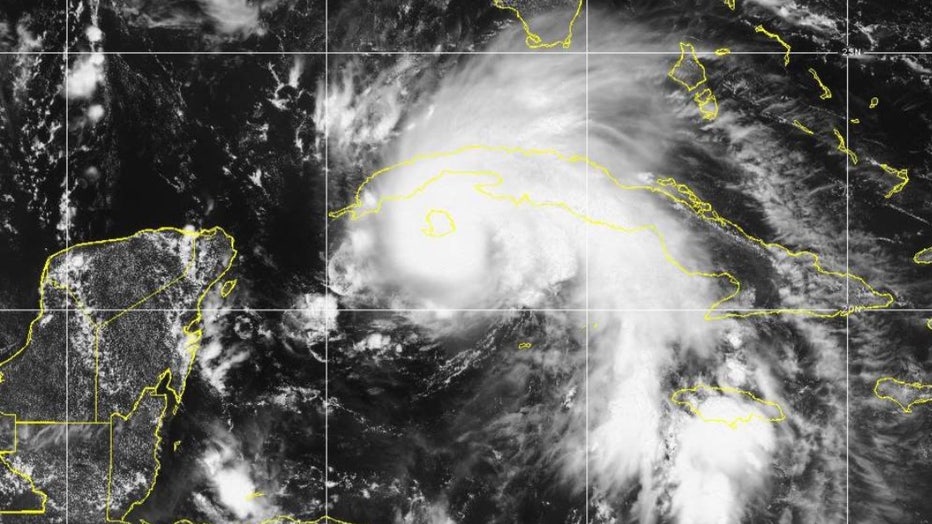 New Orleans Mayor LaToya Cantrell ordered the evacuation of everyone living outside the levee system that protects the area from flooding. She did not say how many people lived there but urged residents with medical conditions and other special needs to get out early.
WEATHER ALERTS: Download the FOX 35 Storm Team Weather app for live radar, severe weather alerts, and daily forecast reports on your phone
President Joe Biden approved a federal emergency declaration for Louisiana ahead of the storm. White House press secretary Jen Psaki said FEMA plans to send nearly 150 medical personnel and almost 50 ambulances to the Gulf Coast to assist strained hospitals.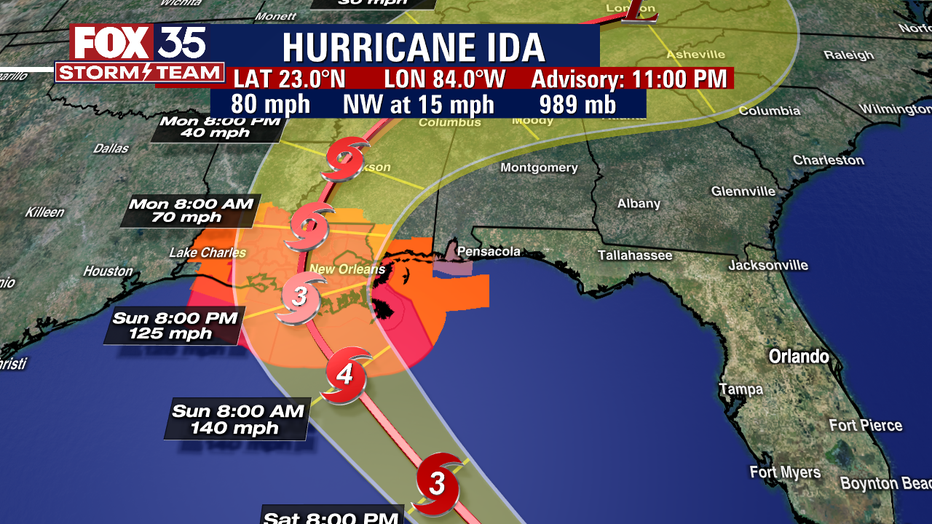 This month marks the 16th anniversary of Katrina's landfall as a Category 3 storm with 125 mph winds. Katrina is blamed for an estimated 1,800 deaths from the central Louisiana coast to around the Mississippi-Alabama state line. 
A massive storm surge scoured the shores and wiped houses off the map. In New Orleans, failures of federal levees led to catastrophic flooding. Water covered 80% of the city and many homes were swamped to the rooftops. Some victims drowned in their attics.  The Superdome and New Orleans Convention Center became scenes of sweltering misery as tens of thousands were stranded without power or running water.
Memories of Katrina still haunt many who scrambled to prepare for Ida on Friday, lining up for groceries, gas, and ice, as well as sandbags that the city was offering.
Below is an image created by the FOX 35 Storm Team which shows Katrina's 2005 path (in purple) relative to the current projected path for Ida.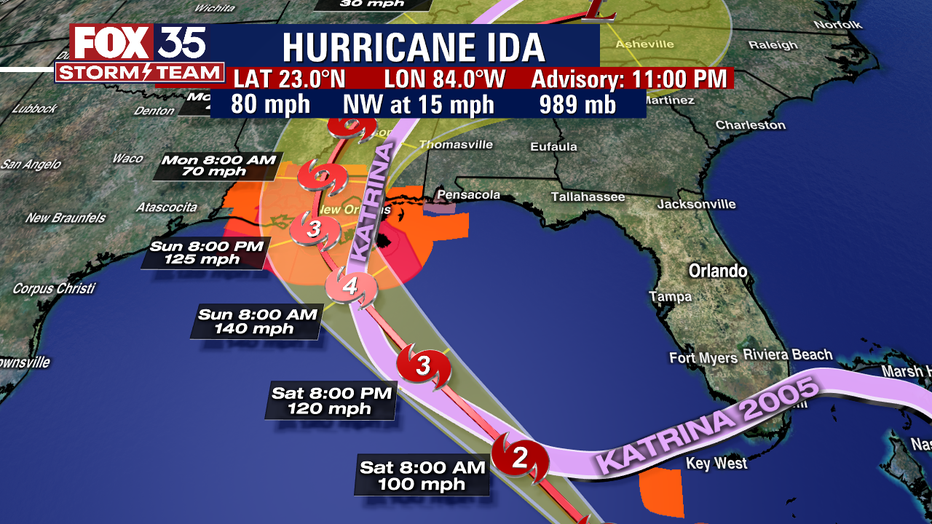 The FOX 35 Storm Team will be tracking the tropics all weekend long. 
Watch FOX 35 News for the latest updates throughout hurricane season.