Heroin suspect arrested for beating 67-year-old military veteran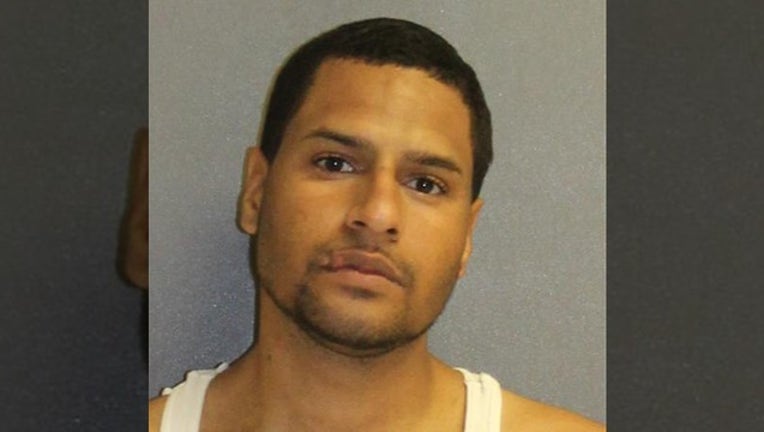 VOLUSIA COUNTY, Fla. (FOX 35 ORLANDO) - The Volusia County Sheriff's Office have arrested a man who they say beat a 67-year-old military veteran with a bamboo stick, knocked him unconscious and threatened to kill him.
Christian Martinez, 31, was already wanted on heroin trafficking charges. On Wednesday, investigators responded to AdventHealth Fish Memorial Hospital in Orange City where the victim was being treated fore fractures to his neck and back.
The victim told deputies that Martinez had shown up to his home in Deltona on Tuesday and got into an argument with his roommate. When the victim tried to step in, he said that Martinez picked up a bamboo stick and beat him until he was unconscious. 
He said when he woke up, Martinez was standing over him, pointing a pistol at him and told him if he called police, he would kill him. 
Investigators showed up to home Martinez was staying in and found 11 grams of heroin, a Glock .40 caliber handgun, several .40 and .380 rounds, a high capacity .40 caliber magazine, some marijuana, drug paraphernalia and a scale and ledger.
Martinez was charged with armed trafficking in heroin, possession of a firearm by a convicted felon, grand theft firearm, possession of drug paraphernalia and possession of marijuana under 20g.
In addition, Martinez was charged with aggravated battery with a deadly weapon, possession of a weapon and ammunition by a convicted felon, aggravated assault with a deadly weapon, and intimidating/threatening a victim.
Deputies say that Martinez is a five-time convicted felon and was released from state prison last year. 
He was booked into the Volusia County Jail on no bond.