'Hero' waitress saves customer choking at restaurant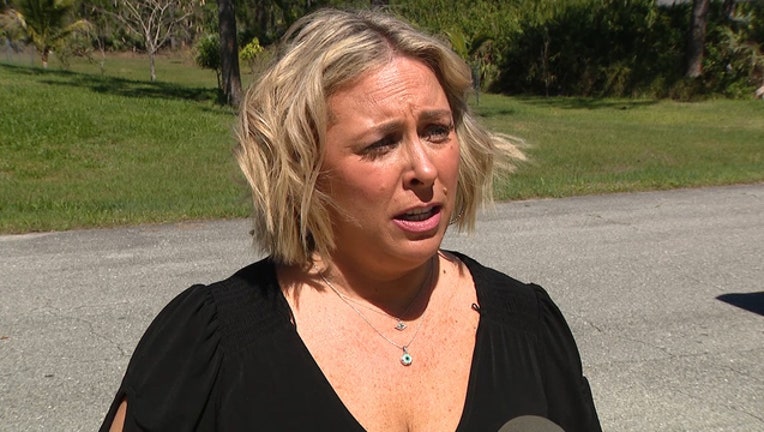 GRANT-VALKARIA, Fla. (FOX 35 Orlando) - A family was out to eat on a Sunday afternoon, when suddenly a woman in the party started choking. Her family was frantic. Then, a quick-thinking waitress saved the day.
Security video from inside Rib City shows the heroic, life-saving action of Tara Swiderski.  She's waited on the folks many times before. A familiar face in their go-to barbecue place, but it was her professional background that came in handy.  She does the Heimlich maneuver like a pro.
"I was a lifeguard at the age of 15 and at 22, [then], I became a flight attendant," Swiderski said.  "I'm just confident, because I know what I'm doing, and if you keep doing it, eventually -- well hopefully --  the object will dislodge. You just have to keep doing it, the adrenaline happened after when I was like 'Oh my God, that just happened!'"
Swiderski said she wants this story to be a wake-up call for the industry and for parents.
"I want restaurant owners to start training their employees, and honestly, I think it's important in the daily household as well," Swiderski said.
She added that, once you've learned it, you'll never forget it.
"Your instincts automatically chime in whether it's someone you don't know or a family member."