Former Tallahassee Mayor Andrew Gillum to speak in Gainesville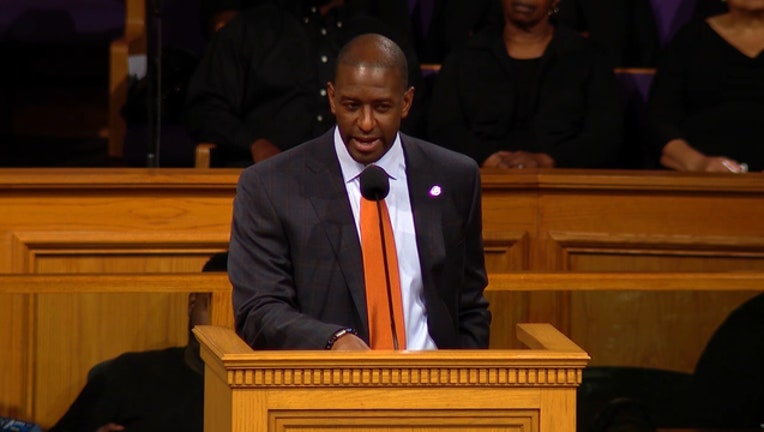 GAINESVILLE, Fla. (FOX 35 ORLANDO) - Former Mayor of Tallahassee Andrew Gillum will speak in Gainesville on Thursday night.
Gillum will be the keynote speaker at a Brighter Tomorrow scholarship banquet. This scholarship fund provides financial support to local, underrepresented prospective engineering students.
Gillum actually graduated high school in Gainesville. After running for Florida Governor in 2018, he went on to join CNN as a political commentator. He also has since launched a voter registration drive that aims to get at least 1 million Florida voters registered for the 2020 presidential race.
In April, Gillum agreed to pay a $5,000 fine to settle an ethics complaint that he violated civil law by accepting a gift from a lobbyist. In return, the state Ethics Commission agreed to drop four additional counts of violations.
This story was written in Orlando, Florida.