St. Cloud police officer responded to man's 911 call, then stole his credit card information, authorities say
ST. CLOUD, Fla. - A former Florida police officer has been fired – and is facing charges of fraud, among others – after she responded to a man's 911 call and allegedly stole his credit card information and used it to make personal purchases after he died, according to the St. Cloud Police Department and Osceola County Sheriff's Office. 
Dianna Ferreira, 25, then a patrol officer with the St. Cloud Police Department, responded to a man's home on April 3, 2023, after he called 911 and said he was experiencing difficulty breathing. The man was found unresponsive and died the next day, according to OCSO.
On April 14, the man's wife contacted St. Cloud Police after noticing suspicious charges on her husband's credit cards, including charges for fuel, a mobile order at a fast-food restaurant, and a hotel room. Two additional charges – fuel and at a business that specialized in eyelash extensions – were canceled, authorities said.
Osceola County Sheriff's Office press conference
The woman said the charges started on April 4, the day after her husband died, according to authorities.
Officers were able to identify a suspect vehicle and description, which matched Ferreira's personal vehicle, police said. Ferreira reportedly admitted to deputies that she took photographs of the man's credit cards after responding to his 911 call and on-duty, and that she linked the credit card numbers to multiple applications on her cell phone.
"Absolutely appalled that someone would do something like that. We work so hard to build that trust," said St. Cloud Police Chief Douglas Goerke.
"We arrested her with her handcuffs. I think it's very important that the community knows that. This is a direct insult to us," he said.
Ferreira began working on patrol duty with St. Cloud Police in 2022 after transferring from the Orange County Jail, the chief said. She had no prior disciplinary actions with St. Cloud police, the department said.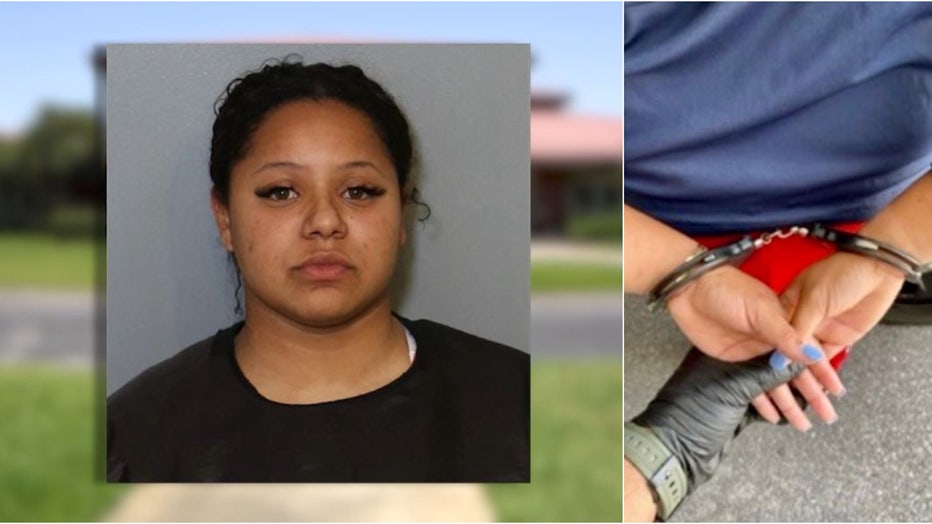 "I offer my sincerest apologies to the victim of these acts" Goerke said in a statement. "This Department and its staff is held to the highest standards and expectations by the residents of this City, and keeping the community's trust is paramount." 
FOX 35 attempted to reach the former officer for comment, but was unsuccessful in reaching her.
According to online court records, Ferreira was in the process of being evicted and a management company had filed a lawsuit against her for allegedly not paying rent.