Florida officer injured in deadly hit-and-run crash released from hospital after 17 days: 'We're relieved'
OCALA, Fla. - The officer injured in a head-on collision last month was released from the hospital after a 17-day stay, the Ocala Police Department announced Tuesday evening. 
Sgt. Ron Malone's patrol car was intentionally slammed by a hit-and-run driver who topped speeds of 90 mph, killing a pedestrian, police said about the incident that happened August 26. 
The crash happened at the intersection of South Pine Avenue and SW 17th Street. A driver, traveling eastbound on SW 17th Street sped through the intersection and struck a parked patrol car and a pedestrian, police said.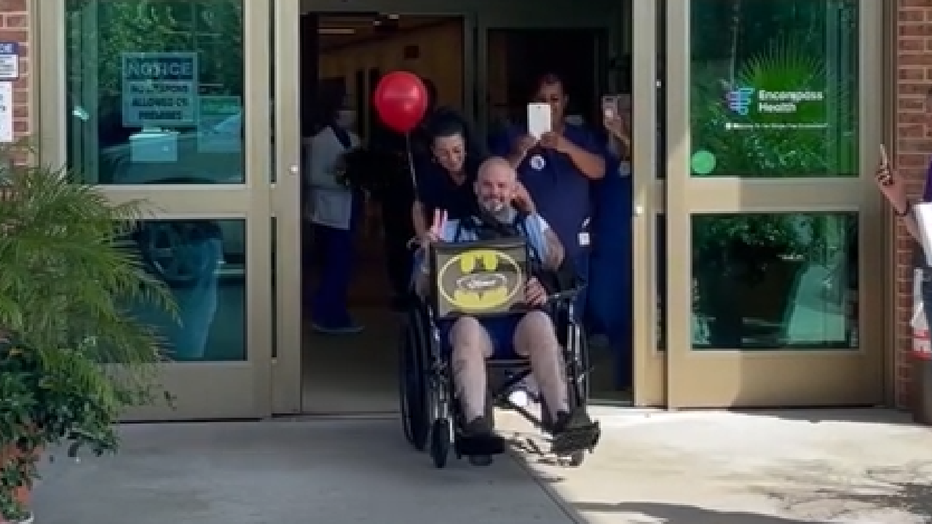 Photo: Ocala Police Department
The driver fled the scene and a police pursuit ensued along SE Maricamp Road. Here, Malone's patrol car was parked in the grass median as he prepared to deploy stop sticks. That's when the hit-and-run driver collided head-on with Malone's patrol car while he was inside. Police said it appeared to be an intentional hit. 
The driver was taken to the hospital where he later died from his injuries.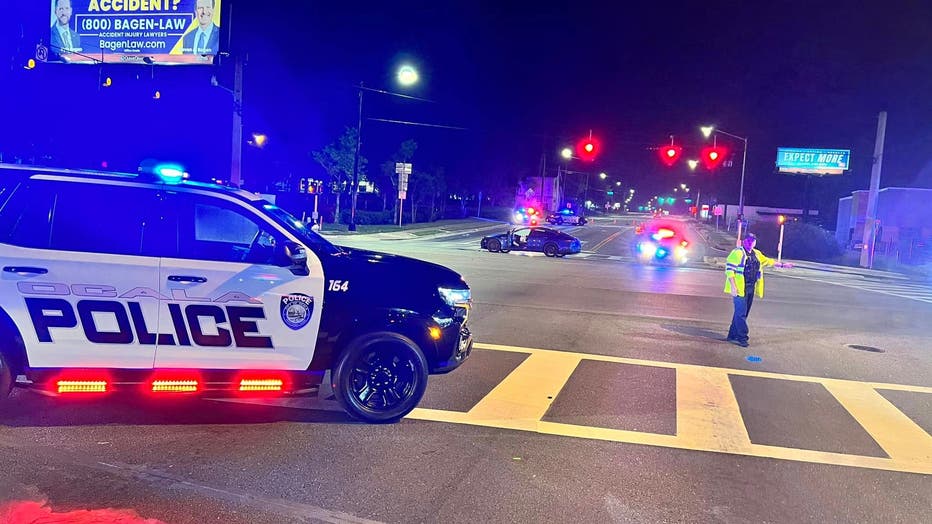 Photo: Ocala Police Department
Now, Malone will take the next steps in the healing process. 
"His journey to recovery continues, and his strength throughout this challenging time is truly remarkable," the police department said. "Sgt. Malone, we're here for you, to support you every step of the way as you continue on the road to recovery."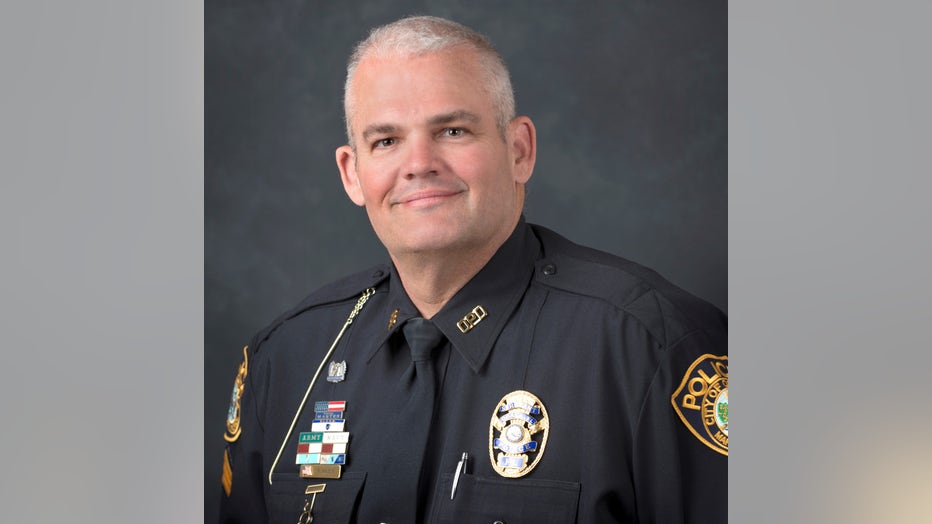 Photo: Ocala Police Department
The police department asks the community to keep Malone and his family in your prayers during this time.