Florida nurse gives birth while working at hospital during Hurricane Dorian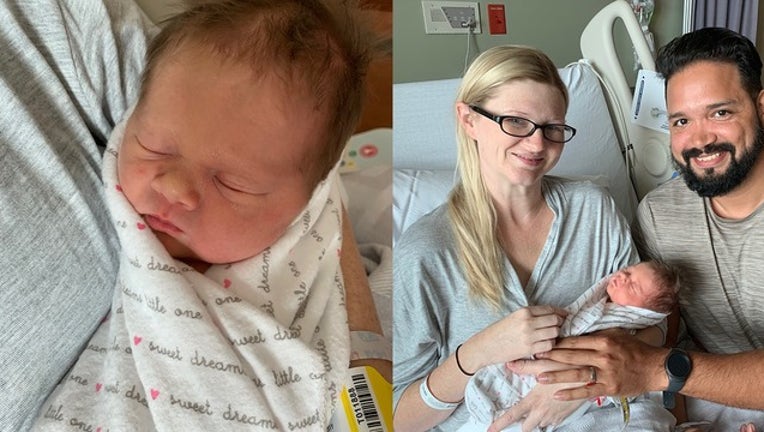 MELBOURNE, Fla. (FOX 35 ORLANDO) - A pregnant Florida nurse ended up giving birth while on the job during Hurricane Dorian.
Laura Suazo volunteered to work at Health First Holmes Regional Medical Center in Melbourne during the storm. During her shift on Monday night, she went into labor! 
RELATED: Baby born while Hurricane Dorian approached Florida's coast named after the storm
Fortunately, Suazo was in the right place. Penelope Suazo was born at 9:17 a.m. on Sept. 3, weighing in at 6-pounds and 1-ounce. 
The hospital says that mom and baby are doing well.
"I was in the perfect place to have my baby and was so glad to be here in the hospital," said Suazo. "I was definitely surprised I went into labor three weeks early, but have had an absolutely wonderful experience." 
What other people are reading right now: 
Abandoned puppy rescued from flooded vehicle in Orange County during Hurricane Dorian
Baby sea turtles found burned to death at Florida beach
Boy uses money saved for Disney World trip to feed Hurricane Dorian evacuees
VIDEO: Manatee swims in Florida woman's backyard during Hurricane Dorian