Florida multi-millionaire's elaborate jail escape plan to flee the country foiled by detectives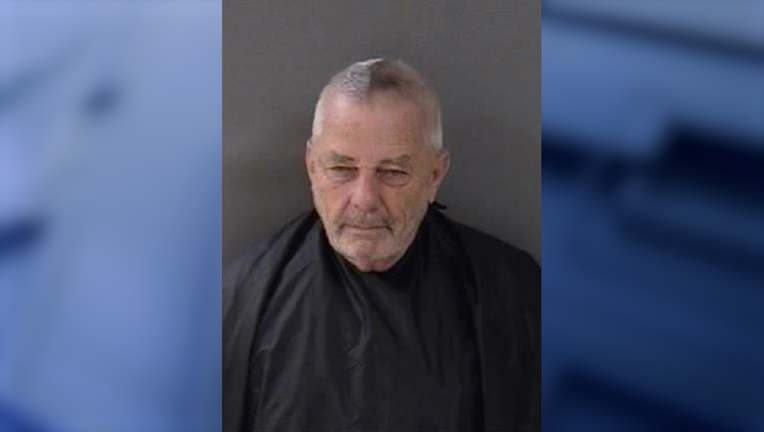 article
A very wealthy Florida man is accused of conspiring to break out of the Indian River County Jail to ultimately flee to France where his company owns a castle, detectives said. 
John Manchec, 75, along with his four co-conspirators was arrested after the Indian River County Sheriff's Office was notified on April 10 that Manchec was conspiring to escape custody.
During Manchec's time in custody, he made several acquaintances, some of who were placed on Manchec's payroll as employees to help aid in his escape. One of those "employees" was identified as Byron Harvey, whose bond was paid by Manchec. 
The other three co-conspirators are Kerry Shepard, Ben Bashton, and Kristen Maso De Moya. Bashton and Maso De Moya were also listed as employee's of Manchec's company, Aero shade. 
The escape plan would start with a scheduled medical appointment where Shepard would notify Harvey that Manchec was leaving the jail — putting the plan in motion. 
The plan was to intercept the County's corrections transport car as it arrived at the medical facility. Harvey and an accomplice would assault the Corrections Deputies, free Manchec and flee to an undisclosed location, detectives said. 
Multiple vehicles include a truck and van that was paid for by Manchec to facilitate the escape.
Detectives believed Manchec's final plan after the escape would be to flee the country to France where his company owns a castle — Chateau De Pechrigal. 
Manchec reportedly is a multi-millionaire with multiple homes in the United States, France, and the British Virgin Islands. His assets include his airplane, a 140-foot yacht as well as the castle in France. He also has dual citizenship in France and the United States. 
Manchec was originally arrested on December 18, 2014, and charged with 49 counts of possession of child pornography based on an investigation led by the Florida Department of Law Enforcement. He bonded out and fled to the Dominican Republic to avoid prosecution, detectives said. 
He was later arrested and extradited back to the U.S.