Florida man with AK-47 threatens police in social media video; arrested: authorities
A man is facing charges after he posted a video of himself threatening and yelling obscenities at Miami-Dade Police officers on his social media account.
Vernon E. Kelson, 22, posted the threatening video on his Instagram page, @Getbackgan.Hank on Saturday, Feb. 25 at approximately 1 p.m. Kelson was seen holding the rifle outside the passenger seat window in his moving car by marked Miami-Dade police officers' vehicles. 
In the video, Kelson repeatedly is heard threatening police officers, saying, "If they pull this b---- over, it's going to go down."
Police shared that they found Kelson and immediately arrested him on Tuesday. He is facing a number of charges including written threats to kill or do bodily harm, displaying a firearm while committing a felony and carrying a concealed firearm, Miami-Dade Police officials said.
Following Kelson's arrested, Miami-Dade Police Director Freddy Ramirez released a statement about the incident.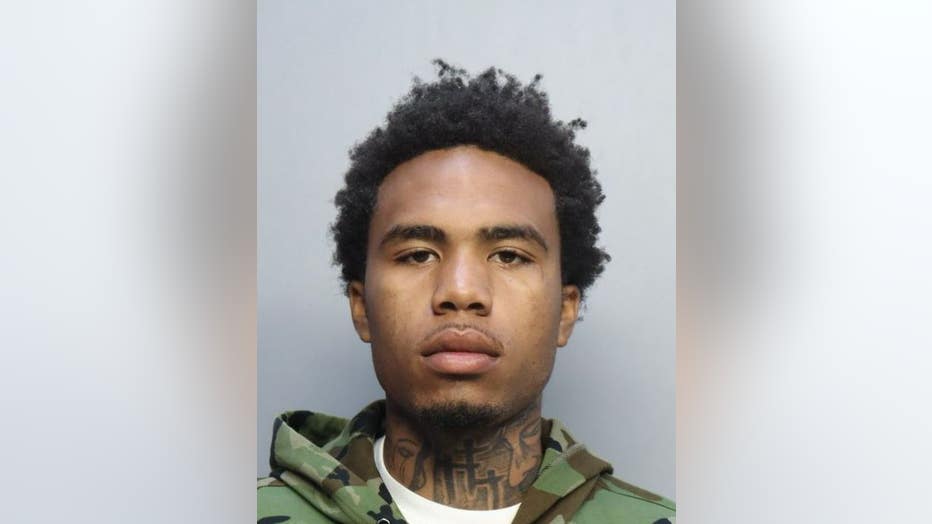 Photo credit: Miami-Dade Jail
"Law enforcement officers put on their uniforms every day and leave their homes not knowing if they will return," Ramirez said in a statement. "I will not tolerate anyone, in any way, to threaten my officers or anyone bearing the badge on their chest. I will make available all of the resources of the Miami-Dade Police Department to bring those individuals to justice."