Florida man gets 10-day jail sentence after incident with woman at Red Lobster: court records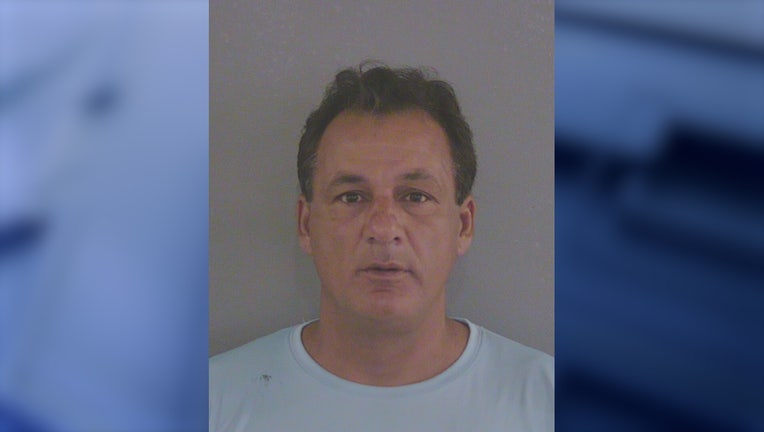 article
THE VILLAGES, Fla. - A Florida man was sentenced to a few days behind bars after an incident involving a woman at a Red Lobster restaurant, court records show.
James Stevens, 49, was arrested back in April on a charge of battery, touch or strike, according to an arrest report. 
On April 28, Sumter County deputies responded to the Red Lobster located at 3830 Wedgewood Lane in The Villages, for a possible sexual offense.
They spoke with the victim – a 20-year-old woman – who told them she was sitting at a table with friends when Stevens approached the table and said a phrase similar to "nice" or "good Lord."
Stevens then went to the restroom but later returned to the table. He asked for food and began "rubbing" the woman on her shoulder, the report stated.
He allegedly spoke to them about being "crazy." "If someone ever calls you crazy, you say I'm crazy for friends, crazy for love, crazy for success, crazy for sex," Stevens allegedly said before leaning to the woman and giving her an unsolicited hug around her shoulders, the report stated.
She said he then rubbed her back and began to walk away, but not without telling her, "Have a nice night babygirl," deputies said. 
The woman told law enforcement the encounter made her feel uncomfortable and she wished to press charges, the report stated.
Stevens became defensive and refused to provide clear answers when asked about the incident. He was then arrested and booked into jail.  
Last week, he was sentenced to 10 days in jail after entering an adjudicated guilty plea to the battery, touch or strike charge.