Florida elementary substitute teacher accused of hitting student with book: 'You hit her, I hit you'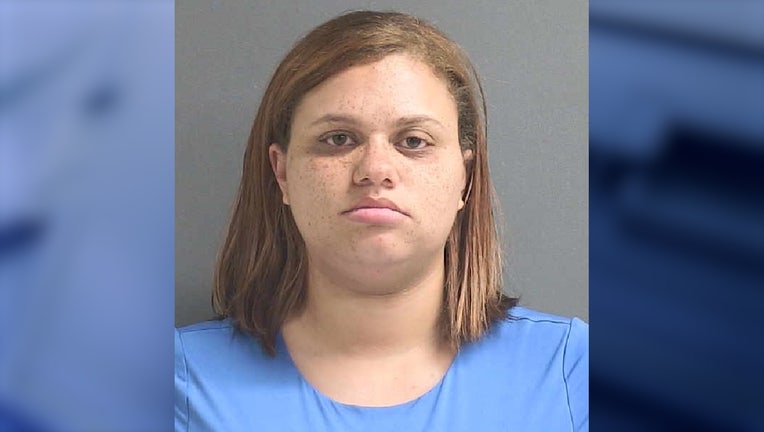 article
A former substitute teacher at a Florida elementary school potentially facing charges after she allegedly hit a student in the head with a book.
Madison Anthony, 25, was arrested last week at Champion Elementary School in Daytona Beach, which is part of Volusia County Schools, and booked into jail on one count of child abuse after she reportedly struck a student in the head with a book, according to the charging document.
According to the police report, a student hit another student with a book, which upset Anthony. "You hit her, I hit you," Anthony reportedly told the student, according to the report. Anthony then took the book from that student, walked around the table, and allegedly struck the other student.
"What you do to her, I'll do to you," Anthony reportedly said, according to another person who was in the classroom.
During an interview with police, Anthony initially downplayed her involvement, but later admitted to confessed to striking the student with the book. The student's parents decided to press charges, police said.
In a statement, Volusia County Schools said once it learned of the "unacceptable incident," Anthony was "immediately removed from the Volusia County School's list of approved substitutes" and that she would no longer be employed by the district.
"Volusia County Schools continues to place the utmost importance on the safety and security of all students and staff. A secure and sound learning environment is crucial to our student's success. It is our goal to always maintain this standard," the statement said.
Editor's note: This story has been updated to add a statement from Volusia County Schools.