Body pulled from car in Flagler County pond is that of missing woman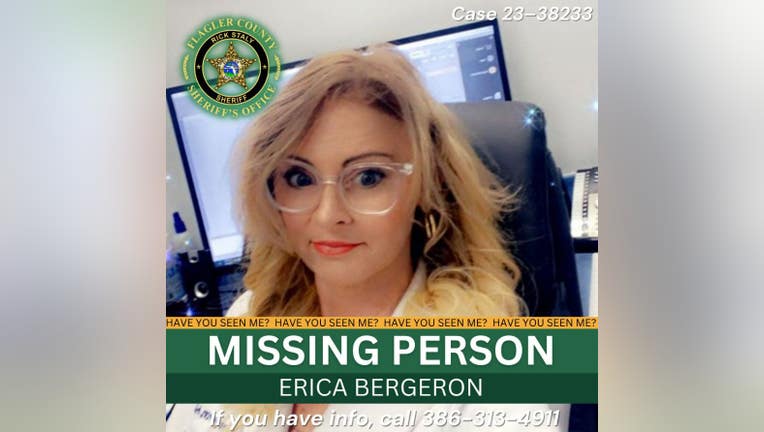 article
ORLANDO, Fla. - A body found inside a vehicle that was pulled from a pond in Flagler County on Monday has been positively identified as a woman who had recently been reported missing, according to the Flagler County Sheriff's Office.
The Medical Examiner's Office on Tuesday confirmed the identity of the deceased driver as Erica Bergeron. Deputies said that Bergeon's vehicle was recovered from a retention pond near Palm Harbor Parkway and Cris Lane. 
Livestream FOX 35 News
Bergeon was last seen on April 20 walking into a bowling alley in Palm Coast. The pond where the vehicle was found is about five miles north of the bowling alley where Bergeon was last seen.