Fla. zoo is latest charity to move gala from Trump resort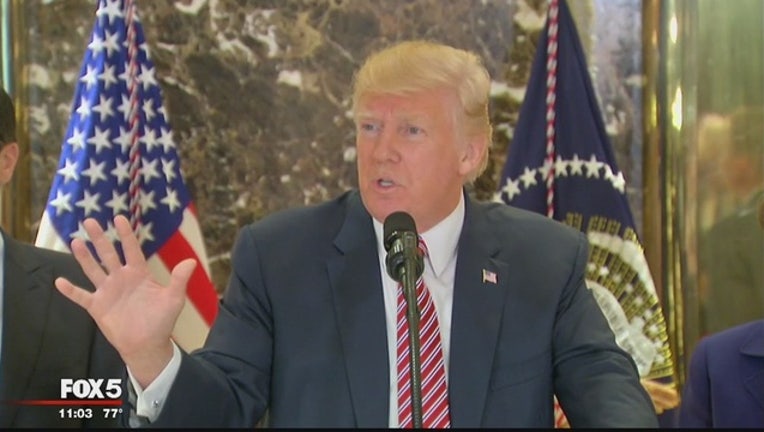 article
WEST PALM BEACH, Fla. (AP) - A Florida-based zoo and conservation society announced Sunday that it would not to hold its annual gala at President Trump's Florida resort.
The decision by the Palm Beach Zoo & Conservation Society is the latest by a charity to move fundraisers from the Mar-a-Lago resort since Trump made comments about white nationalists last week.
The Cleveland Clinic, the American Cancer Society and the American Friends of Magen David Adom said last week they decided not to hold fundraisers at the Palm Beach, Florida-based resort.
The president has drawn widespread and bipartisan criticism for his comments insisting that "both sides" were to blame for violence at a white nationalist rally in Charlottesville, Virginia.
The zoo said in a statement it didn't want "distractions" to deter from its mission.
"We have an unyielding commitment to inspire people to act on behalf of wildlife and the natural world," said Andrew Aiken, the zoo's CEO and president. "After thoughtful consideration by zoo leadership, we have decided it is important that we not allow distractions to deter us from our mission and culture."
A spokeswoman for the zoo didn't return emails and a phone calls seeking further information.
The gilded and glittering Mar-a-Lago has been a favorite spot for holding charity events and a moneymaker for the Trump Organization. But the resort has also become the site of protest by groups who oppose the president's policies and statements.
Dubbed the Winter White House, Mar-a-Lago is one of the few places in the area that can hold a large crowd. Its 20,000 square-foot ballroom has massive archways and columns decorated in gold leaf.
Palm Beach town records showed that 21 charities held events at Mar-a-Lago between last November and April, during the active social season.