Fiery Florida plane crash leaves couple, dog severely injured: 'Quite terrifying'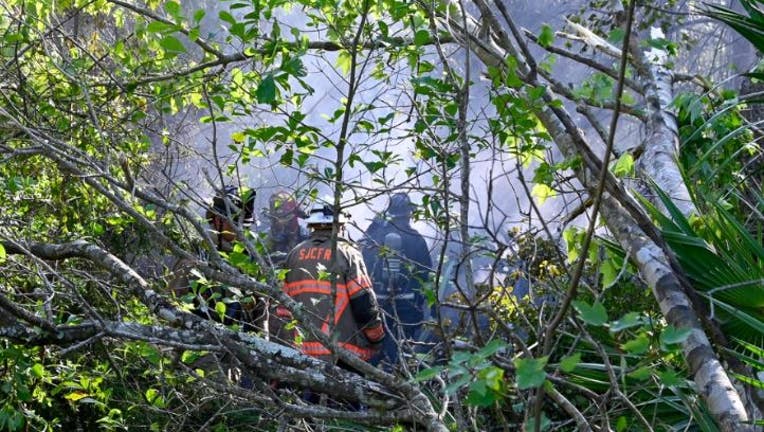 article
ST. AUGUSTINE, Fla. - Two people and a dog are injured after a small plane crashed shortly following takeoff in northeastern Florida on Thursday.
St. Johns County Fire Rescue said multiple agencies responded to a 911 call reporting a plane had crashed into the woods across from the Northeast Regional Airport runway in St. Augustine. 
When crews arrived, the plane was on fire approximately 100 yards into the woodline. The agency said the fire was "quickly extinguished.
According to the Florida Highway Patrol, the passengers were a husband, wife, and dog. 
Florida's Action News Jax reported that the husband was piloting the plane when control was lost during takeoff, resulting in it crashing into the tree line. 
The man was taken to UF Gainesville to be treated for burns, while the woman was taken to Memorial Hospital in Jacksonville. The dog was also taken to a local vet with injuries.
A woman who lives near the crash site told Action News Jax that she and her sister heard a "giant crash," looked out the window and saw the plane on fire.
"I saw a lady being helped out of the woods," Delaney Romedy said. "It was quite terrifying in all honesty."
Florida Highway Patrol is investigating the cause of the crash.
Get updates at FOXNews.com