FBI: Minnesota man 'person of interest' in missing boy case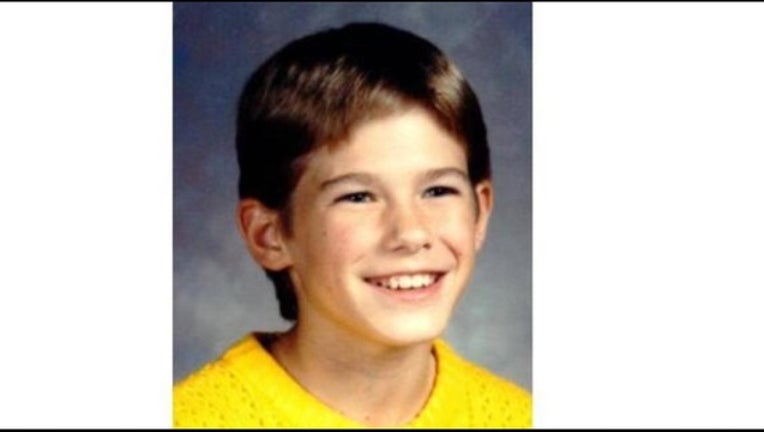 article
MINNEAPOLIS (AP) — Federal authorities in say a Minnesota man is a "person of interest" in the disappearance of Jacob Wetterling, whose mother became a national advocate for the cause of missing children after his abduction in 1989.
They made the announcement at a news conference Thursday. A 52-year-old Minnesota man was arrested Wednesday on several child pornography charges.
An application for a search warrant in that case says that authorities wanted to search for items including human remains, a red T-shirt with the name Wetterling on the back and a red hockey team jacket with the name Jacob stitched on the front.
The search was carried out July 28.
Wetterling was 11 when he was abducted Oct. 22, 1989, near his home in the central Minnesota community of St. Joseph.