Family of Chris Cornell disputes he 'intentionally' killed himself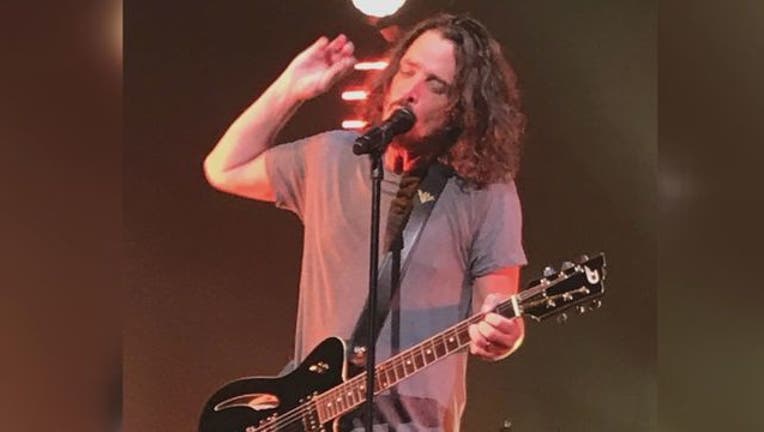 article
DETROIT (WJBK) - The family of Soundgarden frontman Chris Cornell is disputing "inferences that Chris knowingly and intentionally" killed himself.
The family said in a statement that without toxicology tests completed, they can't be sure what led to his death, or if any substances were involved. According to lawyer Kirk Pasich, Cornell had a prescription for the anti-anxiety drug Ativan, which he said has various side effects.
The musician was found dead in his hotel room at MGM Grand Detroit Wednesday after performing at a sold-out concert at the Fox Theatre.
Medical Examiner: Chris Cornell died by suicide
Cornell's wife, Vicky Cornell, said in the statement that when she spoke to her husband after the Detroit show, he told her he may have taken "an extra Ativan or two" and was slurring his words.
Police sources had told FOX 2 Cornell hung up on his wife at 11:35 p.m., and she called a body guard to check in on him. We're told the body guard forced opened the hotel room door and found Cornell unresponsive on the bathroom floor. A doctor at the hotel pronounced the 52-year-old deceased.
The Wayne County Medical Examiner said Cornell died by suicide.
Although the cause of death has said to be determined, the full autopsy has not yet been completed. The Wayne County Medical Examiner did not provide any other details Thursday when they released the cause of death.
Police told two Detroit newspapers the singer was found with a band around his neck.
Soundgarden's tour kicked off in late April and was planned to run through May 27. Their next scheduled show was Friday in Ohio.
Fans, DJs remember and honor Chris Cornell
Cornell had become one of the most lauded and respected contemporary lead singers in rock music, thanks to his charismatic energy onstage and wide vocal range. He was a leader of the grunge movement with Seattle-based Soundgarden -- with whom he gained critical and commercial acclaim -- but also found success outside the band with other projects, including Audioslave, Temple of the Dog as well as solo albums.
The Associated Press contributed to this report