Popular Kissimmee barbershop owner found dead in submerged car remembered
KISSIMMEE, Fla. - A vigil was held for the Kissimmee barber who was found dead in a retention pond.
Sofia Ramirez is an expecting mother, but now her child will be without her father, Jose Malavez, after he got into a crash and was found dead in a retention pond in Orange County.
"She never thought he was going to be missing when the baby was going to be born," said Malavez's sister who was translating for Sofia. "Now she has to look up for the strength to be strong for the baby."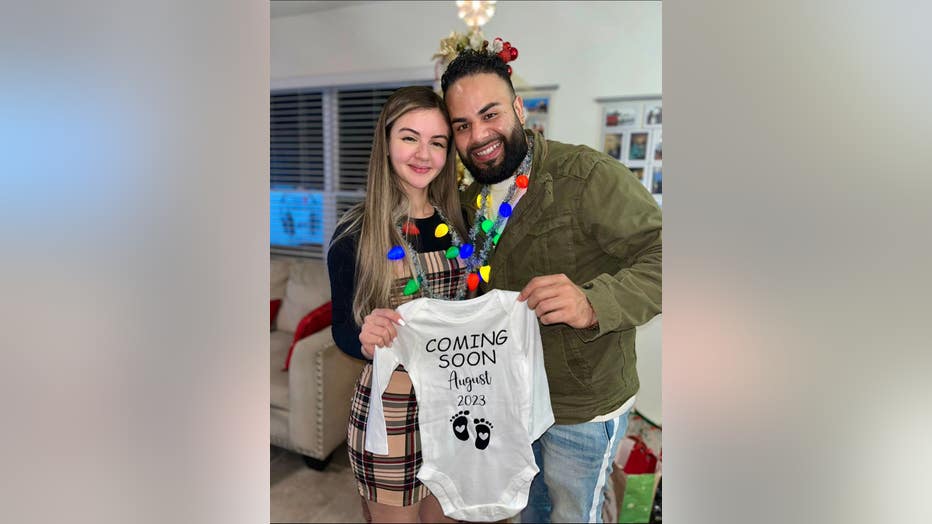 Pictured: Jose Malavez and Sofia Ramirez
The Florida Highway Patrol says Malavez lost control of his car going around a curve, hit a utility box, and launched into the water. He was trapped inside the car. 
Last week, his family called the police to report him missing before dive teams pulled his car from the retention pond at Waters Edge Drive and Lost Creek Court and found his body.
MORE HEADLINES:
Malavez was a popular barber in Kissimmee. Friends and family gathered outside his barber shop for a vigil on Sunday. Many talked about how hard-working he was and how he would light up a room.
"Just the way he was. Very happy. Positive," said Malavez's sister Valarie Romero. "That's something that lives in us – something we will remember in him and we'll see him soon."
During this tragic time, Malavez's father is keeping his faith close to him.
"It's telling us that life is precious. You can lose everything in a second," said his father Anthony Castaneda. "Please fix anything you have today because you don't know the outcome of tomorrow."