FAA gives OK for SpaceX's Starship test flight as early as Monday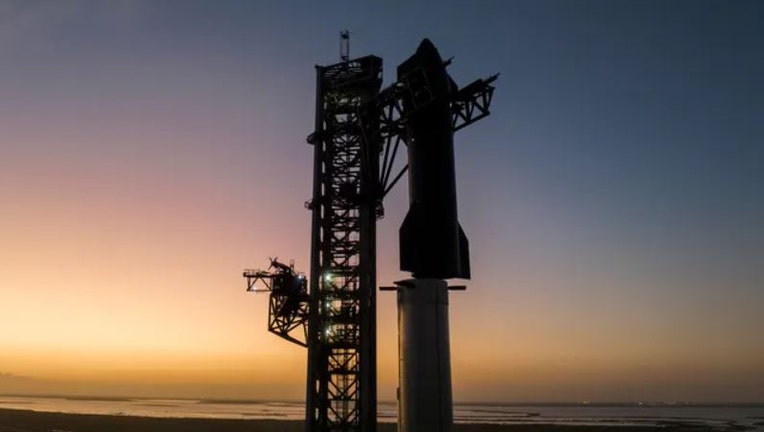 article
CAPE CANAVERAL, Fla. (AP) - SpaceX has cleared the final hurdle for launching its new giant Starship from Texas.
The Federal Aviation Administration issued the long-awaited license on Friday. SpaceX announced that Starship — the world's biggest and most powerful rocket — could soar as early as next week.
SpaceX said it hopes to perform the first flight test of the "fully integrated Starship and Super Heavy rocket" sometime during a 150-minute test window that will open at 8 a.m. ET. on Monday.
If the weather cooperates, a booster rocket is expected to splash down over the Gulf of Mexico, and the spacecraft will circle the globe and land in the Pacific Ocean near Hawaii. The space company anticipates the rocket will take about 90 minutes to reach its orbit and splashdown in the Pacific.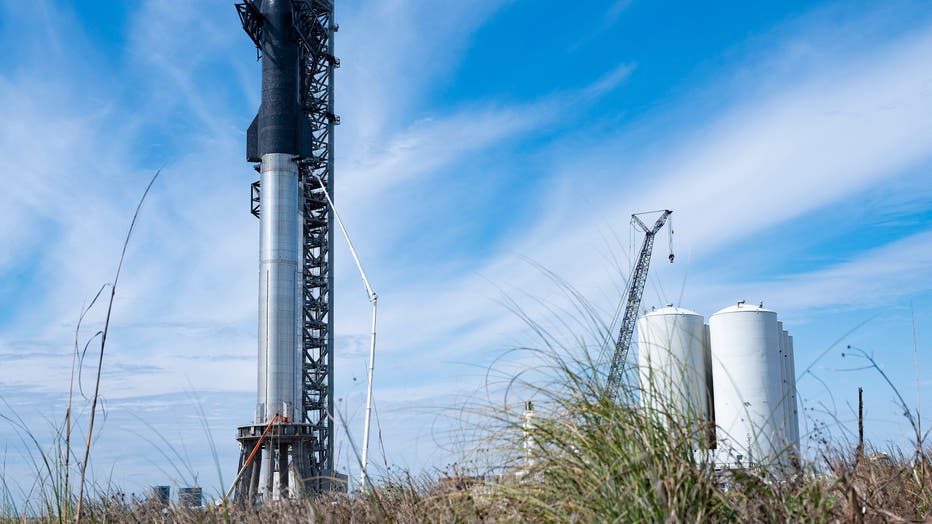 SpaceX's first orbital Starship SN20 is stacked atop its massive Super Heavy Booster 4 at the company's Starbase facility near Boca Chica Village in South Texas on February 10, 2022. - Elon Musk's SpaceX has reassembled the world's tallest rocket ahe
The Starship resembles a spacecraft you might see in a 1950s sci-fi movie. SpaceX describes Starship as "a fully reusable transportation system designed to carry both crew and cargo to Earth orbit, help humanity return to the Moon, and travel to Mars and beyond." 
No people or satellites will be aboard the 394-foot (120-meter) rocket. SpaceX will attempt to send the spacecraft atop the colossal booster around the world, from the southern tip of Texas all the way to Hawaii. The first stage will be discarded in the Gulf of Mexico and the spacecraft into the Pacific. No landings will be attempted for this debut.
It will be the first launch attempt of a full-size Starship, made of shiny stainless steel and powered by methane-fueled engines.
The FAA said SpaceX had met all requirements, including safety and environmental. The license is valid for five years.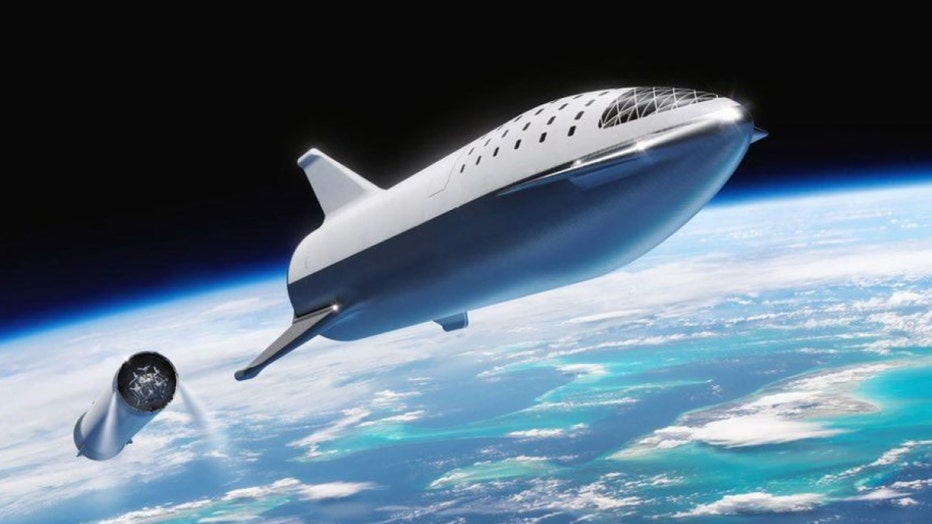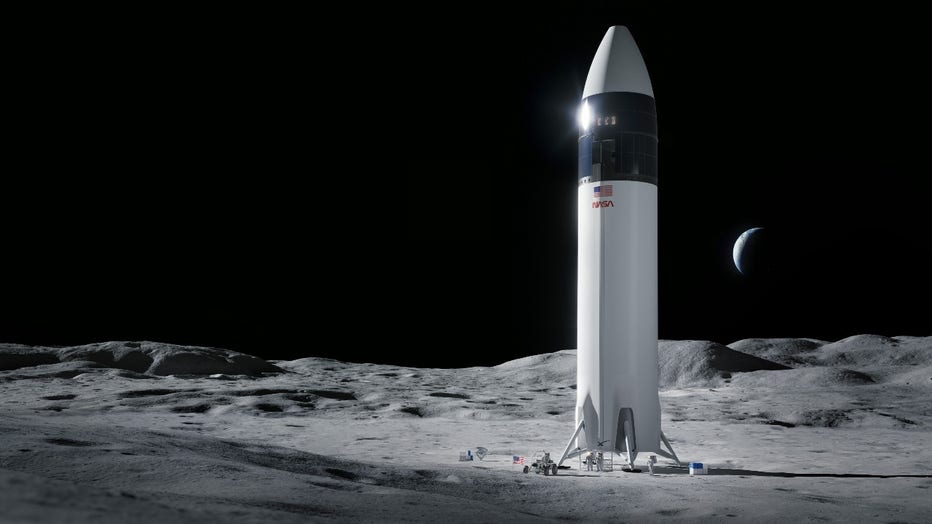 Illustration of SpaceX Starship human lander design that will carry NASA astronauts to the Moon's surface during the Artemis mission. Credits: SpaceX
"We carefully analyzed the public safety risks during every stage of the mission and required SpaceX to mitigate those risks," the FAA added.
Musk envisions using Starships to send people to the moon and Mars. NASA has already signed up for a Starship to put astronauts on the lunar surface as early as 2025.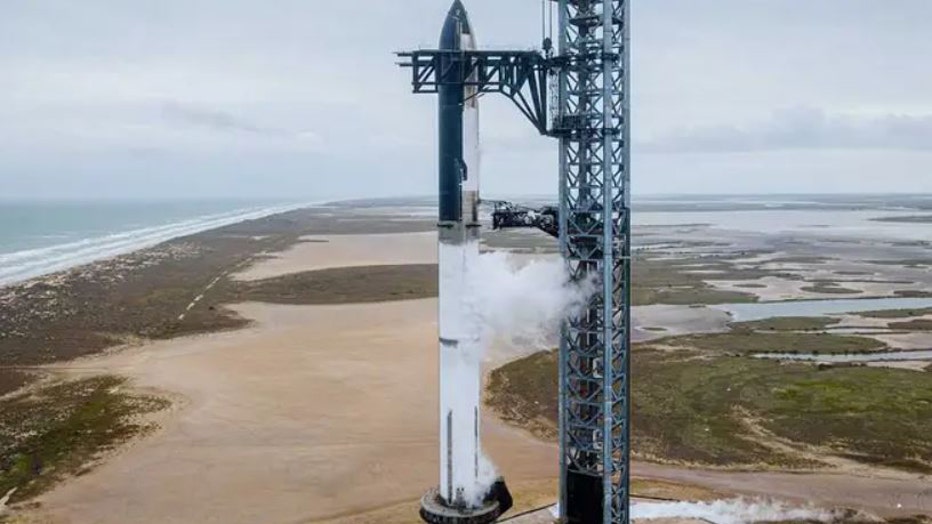 SpaceX's Starship 24 test spaceship and Super Heavy Booster 7 at the company's Starbase launch tower in Texas ahead of a launch wet dress rehearsal. (Image: SpaceX)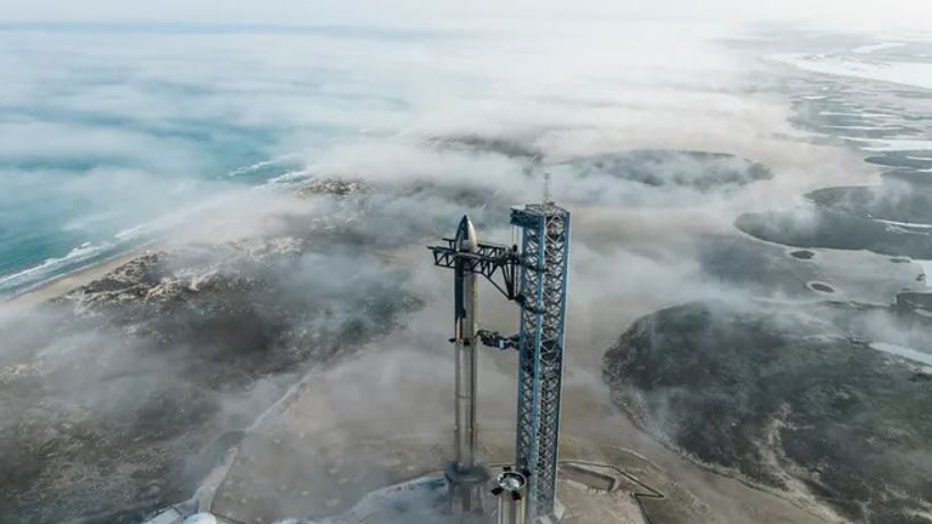 SpaceX Starship and Super Heavy booster stacked at Starbase in Texas in January 2023. (Image: SpaceX)
Who will be the first to fly on Starship?
Eventually, Starship will replace SpaceX's Falcon 9 and Falcon Heavy rockets. The spaceflight system was designed for deep space exploration to the moon and Mars. The spaceship and booster are reusable and can fly on multiple missions capable of carrying 100 metric tons to Earth orbit. 
Ultimately, Starship will launch from NASA's Kennedy Space Center in Florida. A new massive launch tower at KSC launchpad 39A is under construction in preparation for Starship and Super Heavy launches. 
In addition to the NASA Artemis moon landing contract, SpaceX is on the hook for at least three private Starship spaceflights.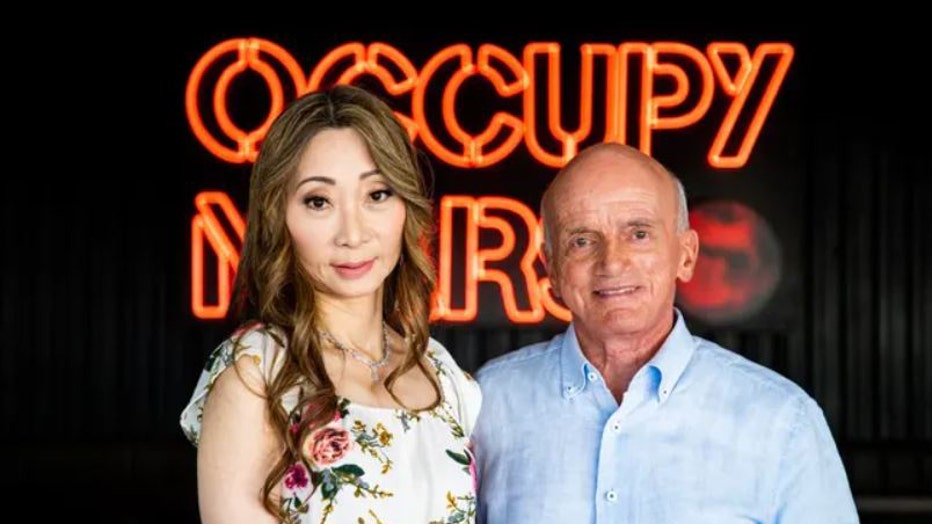 Dennis and Akiko Tito will be among 12 passengers on SpaceX Starship's second private flight around the moon. (Image: SpaceX) 
Private astronauts part of Businessman Jared Isaacman's Polaris Program are set to be the first passengers onboard Starship. The names of the crew have yet to be announced. Under the Polaris Dawn mission, Isaacman is getting ready for his second spaceflight on SpaceX's Crew Dragon, along with Scott "Kid" Poteet and two SpaceX employees, Sarah Gillis and Anna Menon. 
Japanese billionaire Yusaku Maezawa also purchased a ride on SpaceX's Starship to orbit the moon for himself and eight others.
Husband and wife Dennis and Akiko Tito will be among 12 passengers on a separate SpaceX Starship flight around the moon
It's unclear where the second and third private Starship flights line up with NASA's Artemis moon landing timeline in 2025.