Eating banana skins may help with weight loss, expert suggests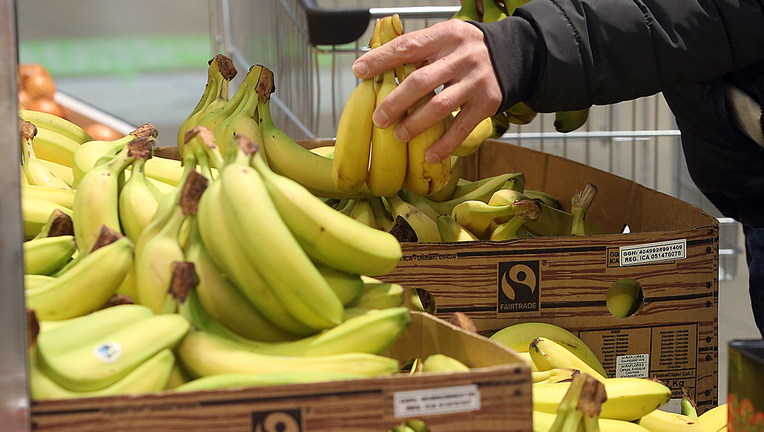 article
ORLANDO, Fla. - Bananas are high in potassium-rich content but a dietician says that eating the peel of the fruit has great health benefits.
The Sun reported that eating banana skins can help shed pounds, improve your sleep, and enhance your skin.
They spoke to Susie Burrel, a dietitian, who told them that by eating the banana's skin, "you will increase your overall fibre content by at least ten per cent as a lot of dietary fibre can be found in the skin of the banana."
MORE NEWS: Florida man loses more than 260 pounds, training for first full marathon
She added that with this, "you will get almost 20 percent more vitamin B6 and almost 20 percent more vitamin C and you will boost both your potassium and magnesium intake."
Burrel does not suggest eating the peel though. She told The Sun that you should put it in a smoothie, baked good, or curry instead. Cooking the skin to soften it will break down some of the cell walls within the skin, helping to make the nutrients easy to absorb. Plus, it is also more practical.
MORE NEWS: Click here to download the FOX 35 News app for the latest
The particular banana skin you pick is also important. Burrel said. For example, bananas with bright yellow skins have a  higher proportion of antioxidants associated with anti-cancer effects. Green skins, however, are rich in amino acid tryptophan, which is associated with good sleep quality. They also are rich in resistance starch, which benefits stomach health.
The Sun listed multiple benefits of eating bananas, including:
MORE NEWS: Woman drops 500 pounds after losing tongue to cancer: 'I'm alive for the very first time in my life'
Kill a hangover
Beat stroke
Boost immune system
Fight cancer 
Lose weight
Fall asleep
Healthy pregnancy
Boost brain
Cut heart attacks
Fight flu