Dream season ends for FAU in final four loss to Aztecs; Miami also out losing to UConn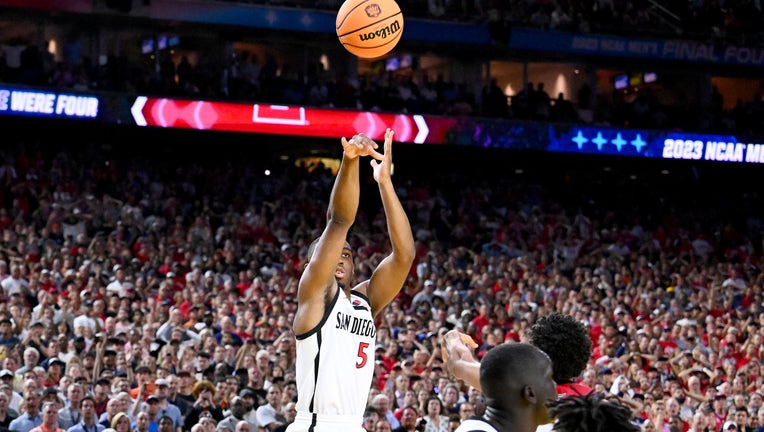 article
ORLANDO, Fla. - It's extremely rare — two teams from the same state playing in the NCAA Tournament's Final Four.
But that's what happened with Florida Atlantic and Miami making their March Madness semifinal debuts on Saturday. However, the Owls Cinderella run came to an end, as San Diego State hit the buzzer beater, winning 72-71.
"I've been watching the FAU owls. I was cheering for them all day, all season. To see them lose tonight was disheartening," Scott Kennedy said. Basketball fans at Tin Roof's FAU watch party were deflated, but still has a lot to celebrate.
Before this year's Big Dance, FAU had never won a tournament game. Now they've rattled off four
."I would've never of seen this back then. But now I'm very excited," Jason Touw said. 
The Hurricanes face UConn in the second final four game of the night and lost.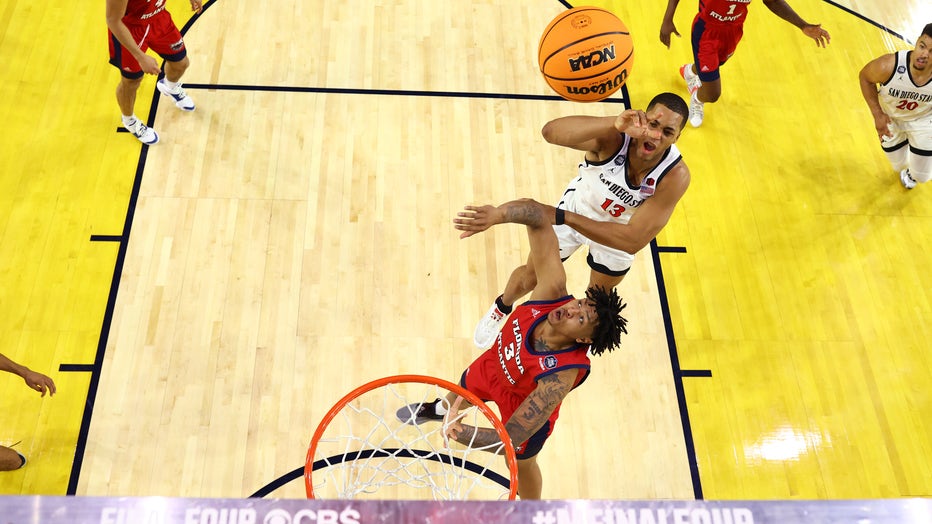 HOUSTON, TEXAS - APRIL 01: (EDITORS NOTE: In this photo taken with a remote camera) Jaedon LeDee #13 of the San Diego State Aztecs shoots the ball over Giancarlo Rosado #3 of the Florida Atlantic Owls during the NCAA Men's Basketball Tournament Final
Basketball fans would've loved to see a Florida team advance to the championship game. "I think that's really cool because that doesn't happen often. When something like that does happen," Shiva Srinivasin said. "It's really good for the entire state because they get to feel like they're a part of the experience. This is a great example of how everyone here feels like they're part of it."
San Diego State and UConn will play in the championship game.