Deputies: Two arrested for gas station robberies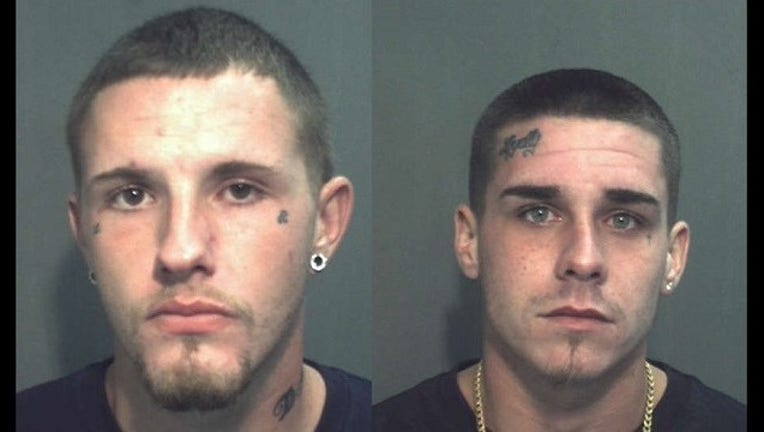 Orange County deputies said they arrested two men connected to 5 recent gas station robberies.
Deputies said they arrested 21-year-old Zackary Pirrone and 21-year-old Brandon Klein for robbing the gas stations in June.
The robberies, which happened a Sunoco at 5500 Beggs Rd., and a Sunoco that was robbed twice at 4355 Edgewater Drive, a Citgo at 7155 Edgewater Drive and a Quik Mart at 7105 South Orange Ave., happened between June 18 and June 29, deputies said.
In all of the robberies, Pirrone went in with a silver revolver and Klein was the getaway driver.  The weapon was found and deputies said both men are cooperating with the investigation.
Deputies said a Crimeline tip came in and led to the arrests.
Both men are being held in the Orange County Jail.