Dentists offering free dental care at Edgewater High School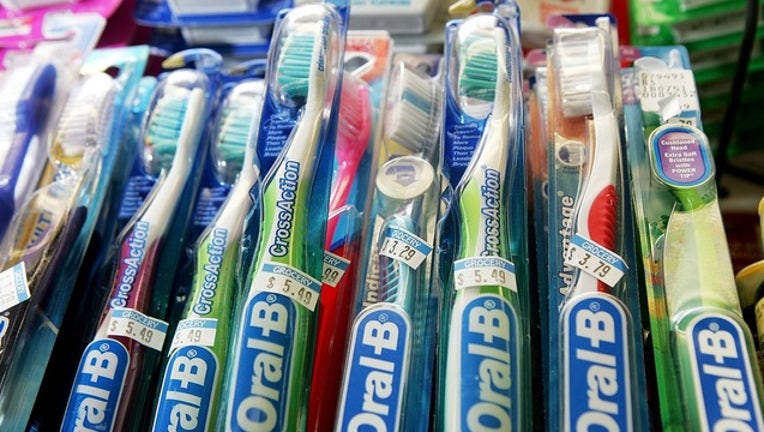 ORLANDO, Fla. (FOX 35 ORLANDO) - The Florida Dental Association hosted its fifth annual Florida Mission of Mercy Dental Clinic in Orlando March 22-23.
Two-thousand people traveled from across the state to receive free dental care ranging from teeth cleanings to oral surgery.
"It's life-changing. Some of these procedures are definitely life-changing," said Anthony Gonzalez, who had two teeth removed on Friday.
He said he's been living with pain in his mouth for two months and he cannot always afford to go to the dentist working as a waiter at a restaurant.
"Work paycheck to paycheck basically so things like this definitely help us out," Gonzalez said.
Every year, the FDA Association hosts the clinic in different cities across Florida. It provides critical dental care services to patients who might otherwise try to go to the emergency room to receive care. In 2014, more than 163,000 Floridians visited the emergency room for a dental-related issue at a cost of more than $234 million.
This year, the clinic expects to provide 2,000 patients with two million dollars in dental care. Previous Florida Mission of Mercy events held in Tampa, Jacksonville, Pensacola and Fort Myers provided a total of more than 8,000 patients with donated dental care valued at more than $7.37 million.
Rebekah Gonazles and her family of six drove two hours from Jacksonville to get teeth cleanings and fillings in Orlando. "Even with insurance, medical costs are so extravagant, where it's $300 for this, $400 for that and when you have a family of six it adds up."
More than 1,800 volunteers and 300 dentists volunteered to work in 12-hour shifts to make sure people received care.
Dr. Charlie Bertot arrived at the clinic at 6 a.m. Friday to start treating children. "There's no better gift than a beautiful smile so we're just trying to preserve everyone's smile."
The Florida Mission of Mercy Dental Clinic is open March 22-23 from 6 a.m. to 6 p.m. at Edgewater High School in Orlando. Patients are seen on a first-come, first-served basis.