DA: Boy, 11, found dead in parents' bed as police discover mom's car submerged on Cape May beach
HORSHAM, Pa. - A dad made a tragic discovery when he came to find his 11-year-old son dead in his bed Tuesday morning, according to the Montgomery County District Attorney's Office.
Police were called to a house on the 500 block of Privet Road in Horsham Township, where they found the boy in the master bedroom.
The boy's dad told police the 11-year-old had slept in the bed with his mom the night prior.
Tuesday morning, he noticed the bedroom door was locked, and his wife's car was missing from their garage.
MORE HEADLINES:
Her car was found partially submerged in the ocean near Beach Avenue in Cape May while police were still at the family's home.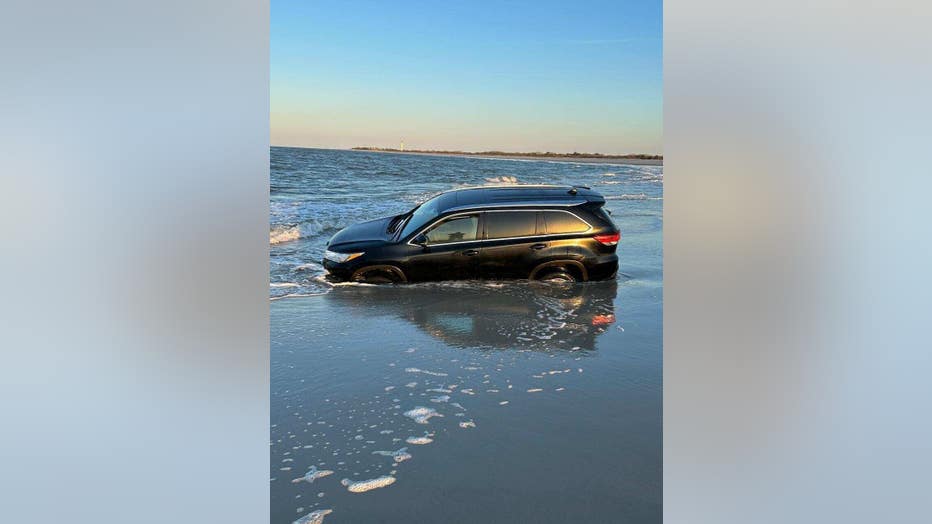 credit Michael Voll (credit Michael Voll)
The boy's mother was then found by Wildwood Crest Police a short time later. Her condition is not clear at this time.
A family member of the boy's mother told FOX 29 in a written statement that she is nurturing and loving, and loved all children in the family including her nieces and nephews.
No charges have been announced, and the boy's cause of death is pending an autopsy.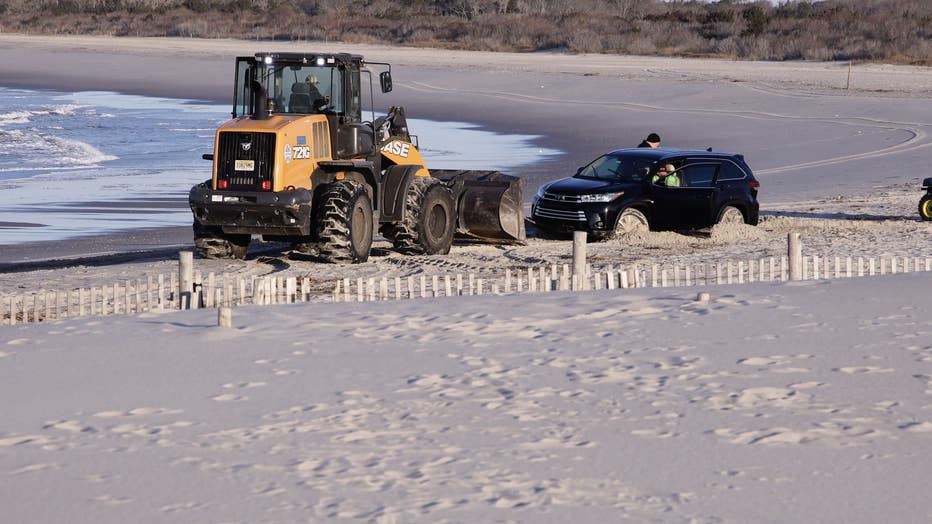 Crews respond to to a Cape May beach, where the car of Ruth DiRienzo Whitehead was discovered after her son was found dead in their Horsham Township home.  (John Cooke)