SpaceX Crew-6 launch forecast: Will Florida skies stay clear for liftoff?
CAPE CANAVERAL, Fla. - The weather looks perfect for the Crew 6 launch at 1:45 a.m. Monday morning. In fact, our pattern remains absolutely serene for most of next week.
By launch time, temperatures will hover around 65° on the Cape with a few wispy clouds, high overhead under otherwise starry skies. Winds on the ground will vary from calm to 5 mph.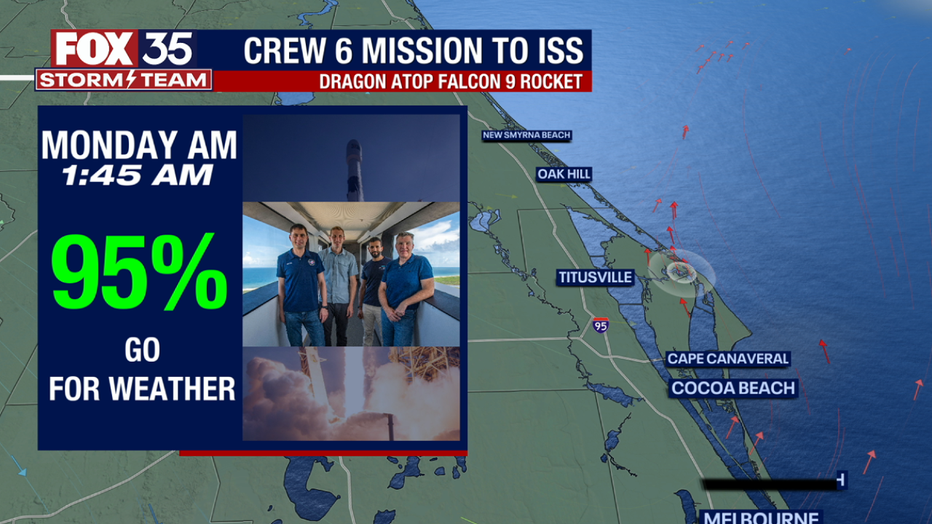 RELATED: SpaceX Crew-6 Launch: Tickets, where to watch, where to park, how to get there
The official forecast for the launch, tasked to the US Space Force 45th Weather Squadron at Patrick SFB, says there is a 95% favorable weather forecast at the time of the projected launch.
When the launch happens, go to FOX35Orlando.com to watch it live.