Connecticut teen grabs samurai sword, defends home from break-in, cops say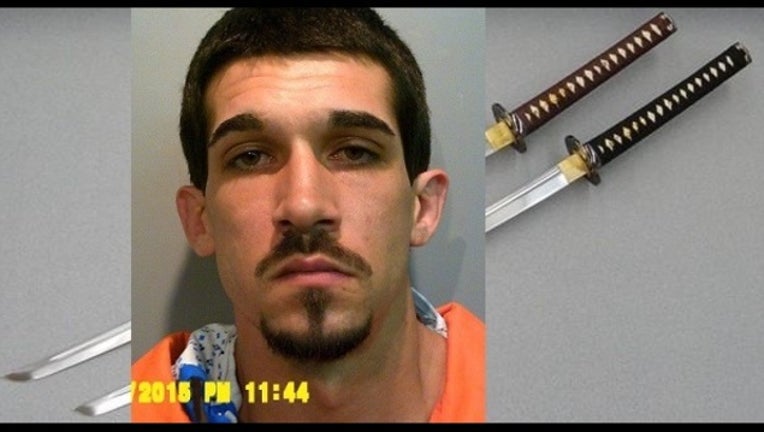 article
AP - Police say a teenager grabbed a samurai sword and slashed a man who was trying to break into his eastern Connecticut home.
Angel Maldonado tells The Bulletin he grabbed a sword after hearing someone trying to pick a lock at his Danielson home Tuesday morning. The 19-year-old Quinebaug Valley Community College student says someone had broken into the home a couple weeks ago and stolen their PlayStation.
Maldonado says he opened the door and slashed the man after he tied to force his way into the home. Maldonado and his three dogs then chased the suspect off the porch before flagging down a passing car.
Police say the suspect, identified as 30-year-old David Lyon, who is homeless, was treated at a hospital for a laceration to his arm after being found a short distance from the victim's house.
Lyon was charged with burglary, larceny and breach of peace. He's being held on $25,000 bond.