City of Orlando hosts 19th annual Veterans Day Parade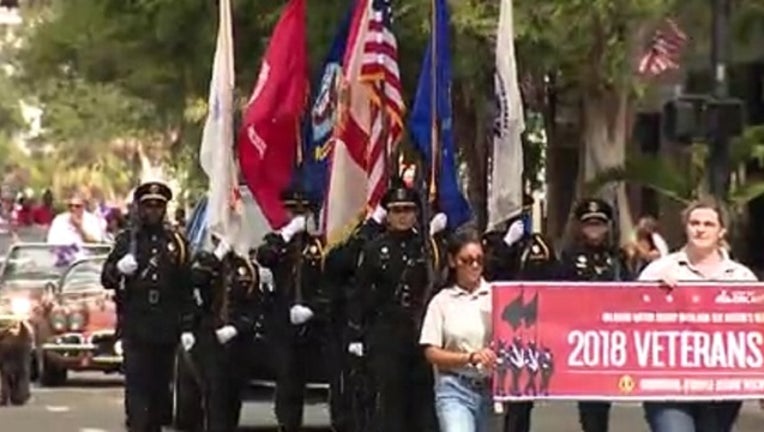 article
ORLANDO, Fla. (WOFL FOX 35) - Marching down Orlando's Orange Avenue, the city's tribute to its veterans. 
Chris Bischoff was in the crowd. 
He was wounded by a bullet and shrapnel fighting in Vietnam. 
During his two tours there, he earned Bronze and Silver Stars, and several Purple Hearts. 
"Nobody who gets a Purple Heart goes out to get one," Bischoff said. "You're at the wrong place at the wrong time, or the right place at the wrong time. A lot of my brothers who are here were wounded."
It's fitting that vets like Bischoff are getting special recognition at Saturday's march. 
This is the City of Orlando's 19th Annual Veterans Day Parade. 
The theme this year was honoring Purple Heart Veterans and their families, like the Millers. 
Derek Miller is a Marine Corps veteran.
"Eight years," Miller said. "Four active, four inactive. It was the best years of my life." Miller said.
He brought his daughters to teach them the importance of honoring veterans. 
More than 50 different civic and veterans groups marched in Saturday's parade through the heart of Downtown Orlando. 
Bischoff said it was great that so many people turned out to watch.
"It's an honor to serve our country," Bischoff said. "I've been asked several times if I'd do it again. I'd do it all over again."