Citgo gasoline from Port of Tampa contaminated with diesel, FDACS says
TAMPA, Fla. - The Florida Department of Agriculture and Consumer Services (FDACS) has discovered a widespread fuel contamination caused by human error at the Port of Tampa.
According to FDACS, Fuel purchased after 10:00 a.m. on Saturday, August 26, from Citgo-supplied stations at the port may be contaminated with diesel fuel.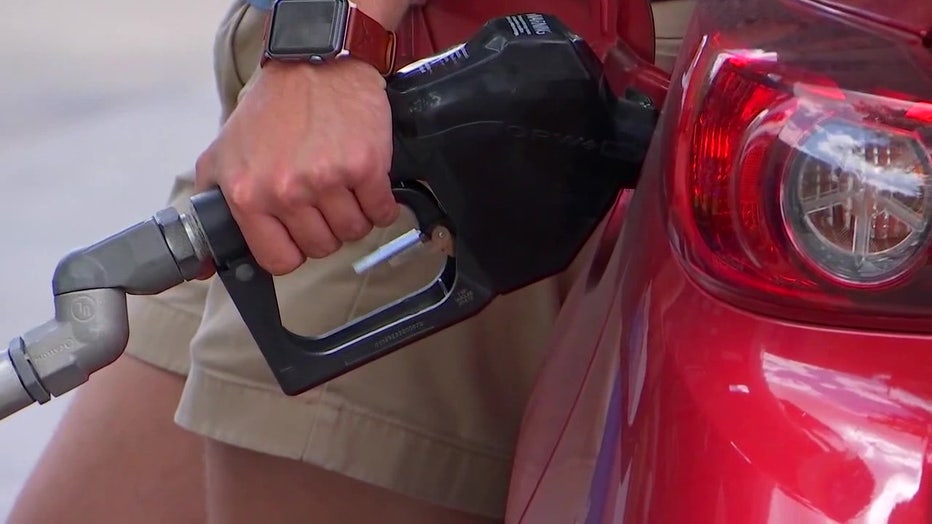 Citgo released the following list of affected Florida gas stations:
7-Eleven: 3437 US Highway 19, Holiday
7-Eleven: 13411 Fish Hawk Boulevard, Lithia
7-Eleven: 4325 Lee Boulevard, Lehigh Acres
7-Eleven: 12750 South Cleveland Avenue, Fort Myers
7-Eleven: 290 Lakeland Park Road, Lakeland
7-Eleven: 720 Chiquita Boulevard, North Cape Coral
7-Eleven: 2604 Skyline Boulevard, Cape Coral
7-Eleven: 940 S Broad St., Brooksville
7-Eleven: 1626 Meadow Road, Lehigh Acres
7-Eleven: 2401 James Redman Parkway, Plant City
7-Eleven: 601 Pine Island Rd. S.W., Cape Coral
7-Eleven: 6050 Dean Dairy Road, Zephyrhills
7-Eleven: 714 Burnt Store Road, Cape Coral
BJ's Wholesale: 1929 Pine Island Road N.E., Cape Coral
BJ's Wholesale: 9372 Ben C Pratt Six Mile Cypress Pkwy., Fort Myers
BJ's Wholesale: 13585 NE 86th Path, Lady Lakes
Handy Foods Store #86: 21321 Palm Beach Blvd., Alva
Handy Foods Store #87: 3205 Lee Blvd., Lehigh Acres
Superday CITGO: 1595 South McCall Road, Port Charlotte
Bolton One LLC: 15434 US Highway 19, Hudson
JHW #310 - DBA Avenue CITGO: 11867 N. Williams St., Dunellon
AL Prime - Daytona Beach: 1898 S. Clyde Morris Blvd., Daytona Beach
Quick & Easy Stop: 4529 Bee Ridge Rd., Sarasota
Palmers Easy Stop: 903 Cattleman Rd., Sarasota
Faulkenburg CITGO: 5320 Faulkenburg Road, Tampa
Choice Food & Gas: 310 N Central Ave., Umatilla
2K Express 5: 6202 N 40th St., Tampa
Perfection Station 5: 9931 N Florida Ave., Tampa
Contaminated fuel can harm engines and vehicle performance.
The impacted stations have stopped gas sales until they receive clean fuel and their tanks are cleaned.
Anyone who believes they were sold contaminated gasoline can file a complaint by calling 1-800-HELP-FLA online at www.fdacs.gov.