Central Florida wildfire threat looms as storm chances increase over drought-stricken region
ORLANDO, Fla. - Lightning strikes over the next several afternoons will pack the enhanced potential to ignite wildfires across wooded, unmanaged areas of Central Florida. 
This comes as the region suffers a moderate to severe drought with vegetation drying out.
"Despite the chance for locally heavy rainfall associated with these storms, lightning can easily catch fire to grasses and brush in their parched and brittle condition.  Even if the lightning ignites a small fire, embers can still be present inside logs and stumps that continue to burn unnoticed for days or even weeks," said FOX 35 Meteorologist Brooks Garner.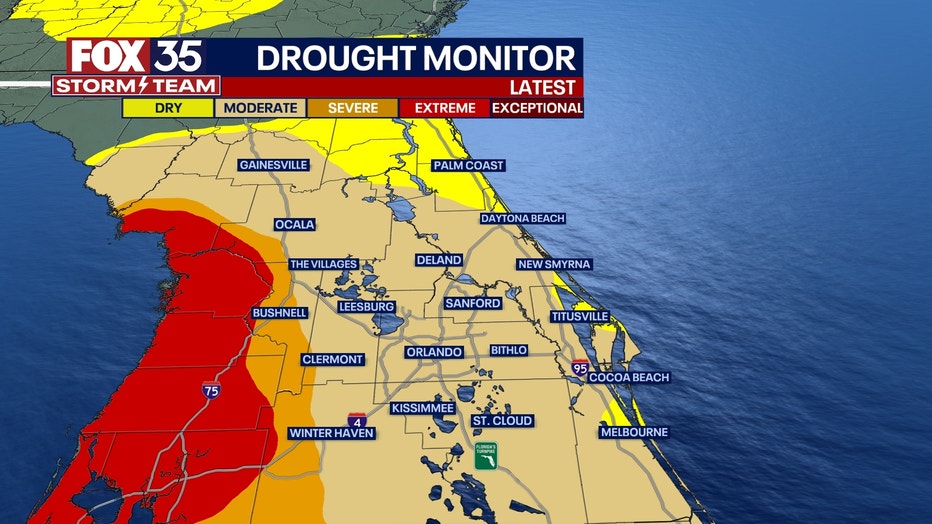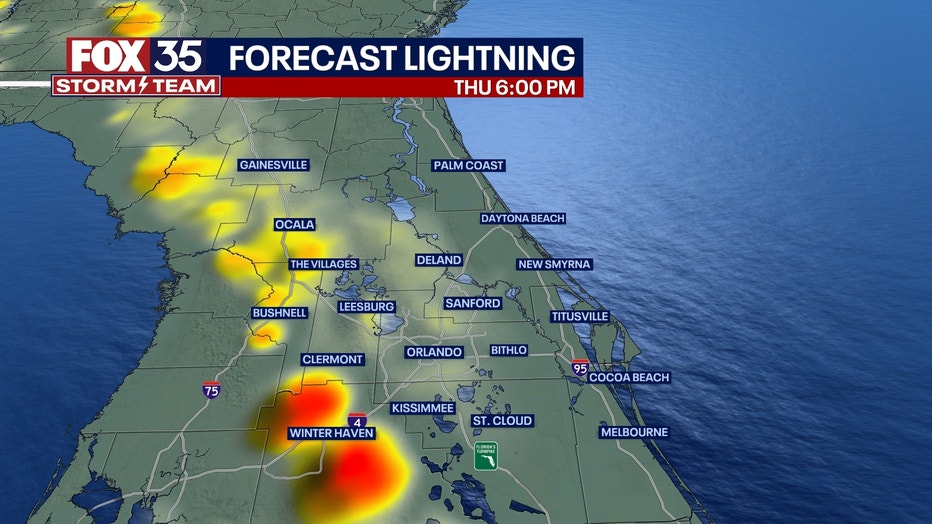 Once the embers are given the opportunity to catch fire with drier air and lower relative humidity, the wildfire can quickly spread.
While the rainfall has been helpful in alleviating the drought conditions in central Florida, the risk of wildfires from lightning strikes is still present. "