Man arrested after armed kidnapping, carjacking at Orlando gas station: Deputies
ORLANDO - A man was arrested after an alleged carjacking and kidnapping at an Orlando gas station Tuesday afternoon, Orange County Deputies said. 
Deputies said they responded to a report of a carjacking and kidnapping that began at the RaceTrac at 1819 North Alafaya Trail. 
The victim said as he was about to pump gas into his black 2019 Ford Explorer, an unknown Black male, who was later identified as 19-year-old Yandel Eliel Ortiz, pointed a gun at the victim and told him to get into the car, according to an arrest affidavit. 
Ortiz got into the passenger seat, told the man to give up his belongings, and shot one round into the windshield. The victim gave up his belongings, including an iPhone 14 that Ortiz asked about. In an effort to get the victim's Apple ID information, Ortiz made the victim drive toward his home since his wife was the only person with that information. 
Once at the victim's house, he convinced Ortiz that he would come back outside to give him the information. The man went inside, locked the doors and told his family to go upstairs, and called 911 deputies said. 
Ortiz reportedly began knocking on the door but left in the Ford Explorer.
Deputies located Ortiz in the victim's car at the Magical Car Wash near Rouse Road and Bloomfield Drive.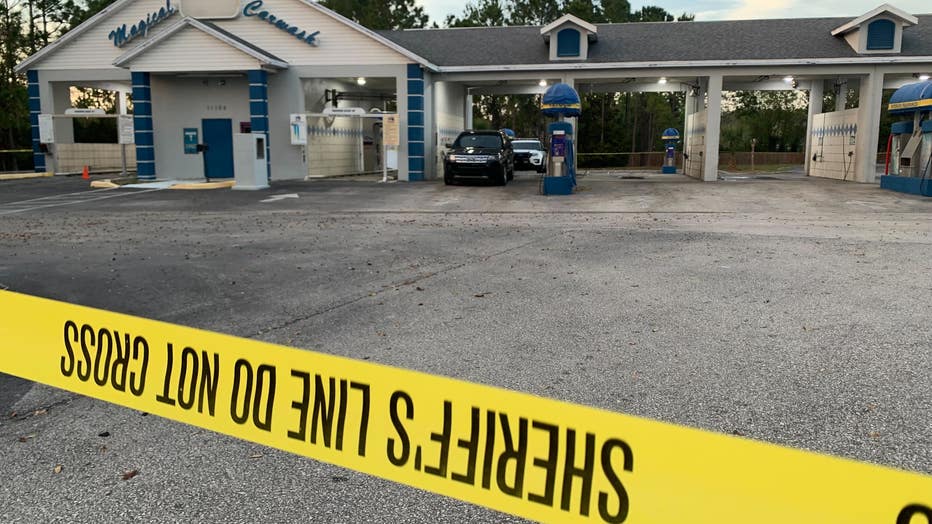 Ortiz told deputies an "unknown white male" called him by his name and stated that he knew Ortiz's father, offering Ortiz a ride. He said he got into the car and the "white male" told Ortiz to take all of his belongings for an "unknown reason." 
He then made Ortiz drive his car and he got spooked by all the cops around, so he got out of the car and left Ortiz, who said he began to drive to search for law enforcement for help, an arrest affidavit states. 
Deputies said they found a small baggie with Fentanyl in Ortiz's jacket that he said wasn't his. 
Ortiz was booked into the Orange County Jail on charges including carjacking with a firearm, grand theft with a firearm, discharging a firearm in public, aggravated assault with a firearm, kidnappings, and criminal mischief.