Calif. officer talks man in tears off bridge, saves his life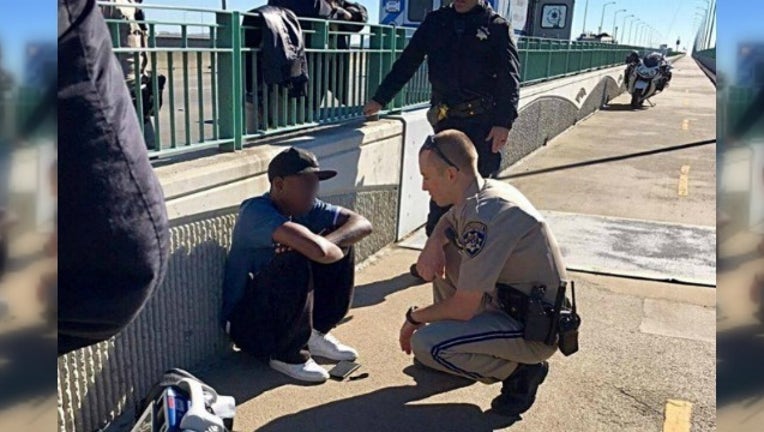 article
California Highway Patrol officers responded to a call of a distraught male on the ledge of the Benicia Bridge on Thursday morning.
According to our sister station KTVU, the man, who was in tears, was contemplating suicide, but the officers were able to save his life. 
"Officer Westropp-Bennet was able to successfully talk the man down from the ledge by relating some of his own personal difficulties in life and helping the man understand that there are people that care about him and can help him," said Contra Costa CHP on Facebook. 
The man was taken to the hospital for treatment.
"At the end of the day, we are all connected in this journey of life and we are all community members. We hope this man gets back on track to a prosperous and healthy life," said Contra Costa CHP, who shared a picture of Officer Westropp-Bennet speaking with the man.