Brevard County deputies step up patrols at park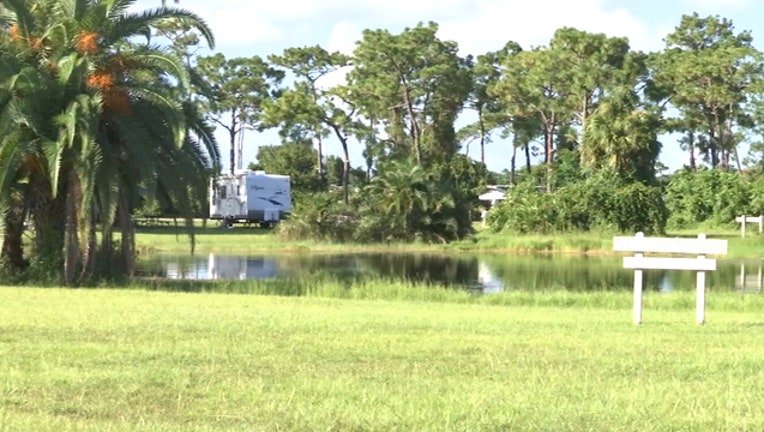 MELBOURNE, Fla. (WOFL FOX 35) - Brevard County is stepping up patrols to keep the homeless population in check. 
Starting Tuesday August 7, people camping in Wickham Park will start to notice extra security. That increase is a result of months of problems reported at night in the park. 
For the last four months, Butch Schulz has been living in Wickham Park, he's seen it all. 
"There was a bunch of riff raff that seemed to slip through the cracks. There was a lot of drugs and a lot of alcoholics and a lot of parties," said Schulz. 
Brevard County officials noticed the problem thanks to a Facebook comment from a camper from Texas.
"There's been some domestic abuse complaints out there. we had a drunk driving call," said Brevard County Communications Director Don Walker.
The visitor called his time at Wickham Park a "nightmare," going on to write about homeless people who live on the campgrounds, saying "Camping and lving in Wickham Park is a huge difference." 
"Because of his complaints, we've realized there's an issue and we're working to address those," said Walker. 
The homeless on the campgrounds are allowed to stay for up to six months, and they've already noticed a change.
"The Melbourne Police come around at least once every half hour but the park rangers circle constantly," said Ashlee Bowen, who just moved to Wickham Park a few days ago.
Melbourne Police have already upped their patrols, and the county hired a security company to work with park rangers. For the first time, they'll do night patrols three nights a week, starting Tuesday from 9 p.m. to 3 a.m.
Those who are staying in Wickham Park are optimistic.
"More security is better I guess because it is kind of in the wilderness. it is a little scary," said Bowen.
"That'll discourage them. maybe put them back in their place, I hope," said Schulz.
The county says the night time patrols will not be armed. They'll be enforcing park rules and get in touch with Melbourne Police in case of an incident.