Bondi mum on possible job in Trump Administration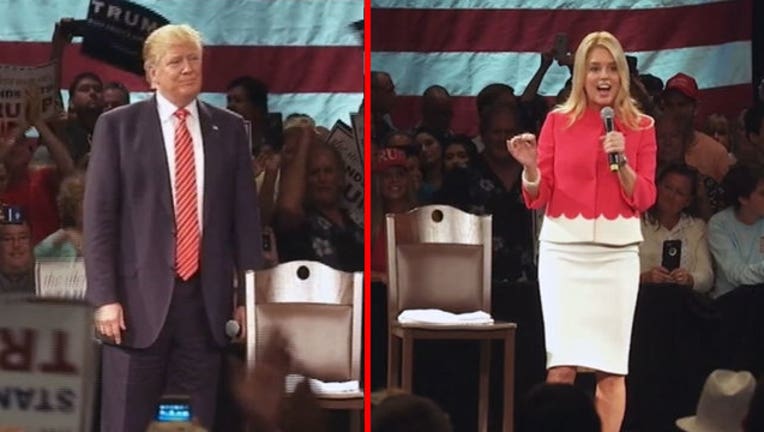 article
NEW YORK (NSF) - Amid widespread speculation that she could move to a job in the new Trump administration, Florida Attorney General Pam Bondi deflected questions after meeting Friday with President-elect Donald Trump in New York.
"I can't discuss that," Bondi responded when asked about what they discussed during the meeting at Trump Tower. "I'm a member of the executive transition, and I just don't think that's appropriate for anyone on the team to be talking out of school."
Bondi's, whose comments were in a video posted by Live Satellite News, was a campaign supporter of Trump. She has lately been rumored to be a candidate to head the White House Office of National Drug Control Policy, a position informally known as the drug czar.
When asked if she would accept a job with Trump, Bondi said, "I'm AG of Florida right now. Thank you! You guys have a great day."
In a media pool transcript of her comments after the talks with Trump, Bondi offered that, "I can tell you he's up there doing great things. He's actually working very, very hard, around the clock, nonstop, to surround himself with the brightest and best people and I'm very proud to be a member of the transition team."