Bobcat drags iguana through wildlife refuge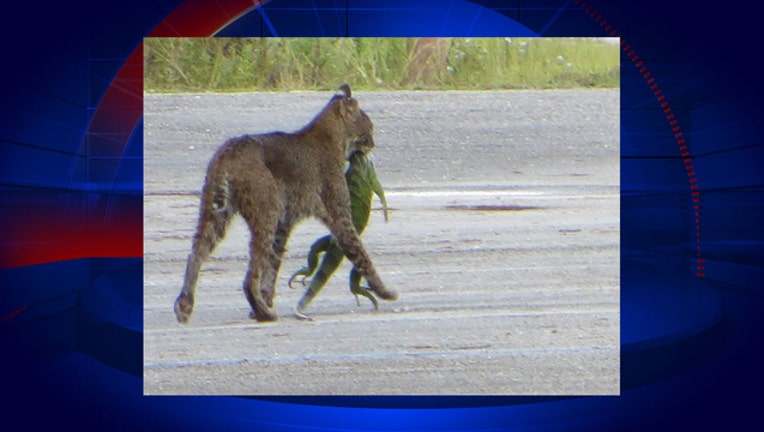 article
Palm Beach County, Fla. (WOFL FOX 35) - Vincent Sinagria snapped a photo of a bobcat carrying it's prey, a non-native green iguana, while on a tram tour at Loxahatchee National Wildlife Refuge in South Florida.
While the iguanas have been in Florida since the 1960s, FWC exotic species coordinator Kristin Sommers says there has been a noted increase in "human conflicts."
Iguanas have been damaging roads, showing up in shopping malls and are a common site on golf courses.
In the Keys, the animals damage natural areas, and consume plants important to dwindling species like butterflies. They also threatened a new billion-dollar sewage line.
Iguanas also can spread salmonella by defecating in people's swimming pools.