Bicyclist killed in incident involving SunRail train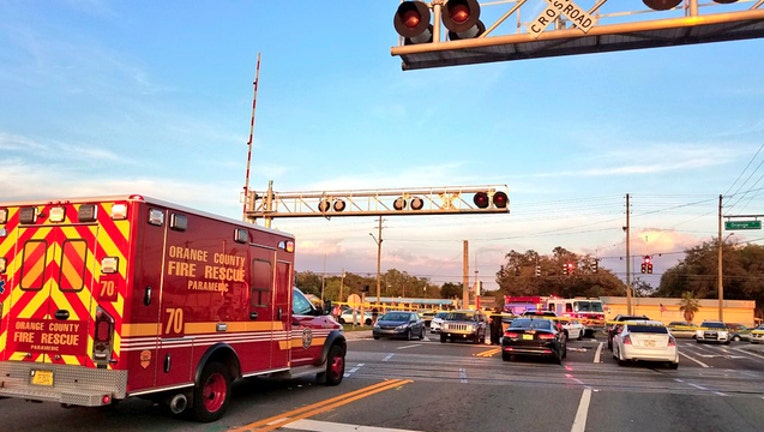 ORANGE COUNTY, Fla. (FOX 35 Orlando) - Orange County Fire Rescue is responding to a fatal crash involving a SunRail Tain and a bicyclist.
Crews arrived at Lancaster Rd. and Orange Ave. just after 6 p.m. Thursday following reports of the incident. 
Lancaster Rd was shut down, west of Orange Ave. SunRail trains P332 and P334 Northbound and P333 Southbound were expected to be delayed for about an hour due to police assistance near the tracks.