Beryl weakens to tropical storm; Watching TD 3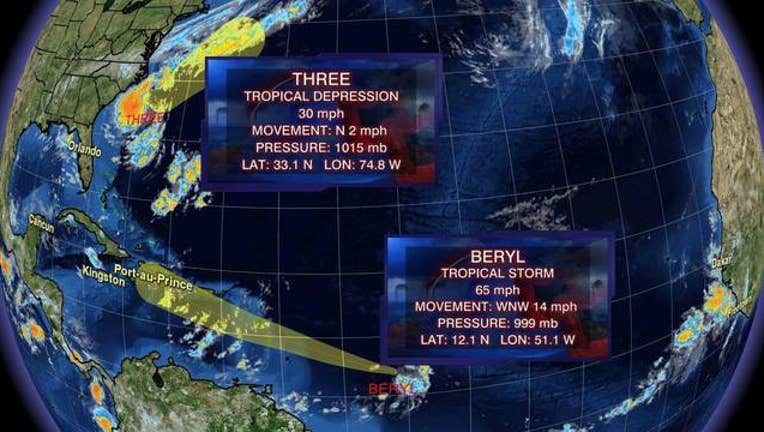 SAN JUAN, Puerto Rico (AP) - A compact Hurricane Beryl, the first hurricane of the Atlantic season, was on a path early Saturday that would carry it over the Lesser Antilles at the end of the weekend and into the eastern Caribbean, bringing a new threat to islands still rebuilding from last year's storms.
A hurricane watch was issued for Dominica, which was battered by Hurricane Maria in September. The island's meteorological service said weather conditions would start deteriorating Saturday night and warned of six to 12 inches of rain. A tropical storm watch was issued for the French Caribbean territories of Martinique, Guadeloupe, St. Martin and St. Barts.
Beryl formed Friday and was a Category 1 storm late in the day, with maximum sustained winds of 80 mph (130 kph).
 
TRACK THE STORM at OrlandoHurricane.com.