Bay area 106-year-old veteran credits close bonds, healthy diet and sense of humor to long life
TAMPA, Fla. - World War II veteran Bill Monfort has wisdom to last years. In December, he turned 106-years-old. He's gone through a lot in his life from surviving the Kamikaze attacks and a case of COVID-19.
Monfort was born in 1916 back when a loaf bread cost just 8 cents. Around the same time, the first long-distance call was placed and the band-aid was invented. 
READ: World War II airman from Tampa Bay area identified nearly 80 years after his death
"I grew up on a family farm, and we grew a lot of our own food," Monfort said.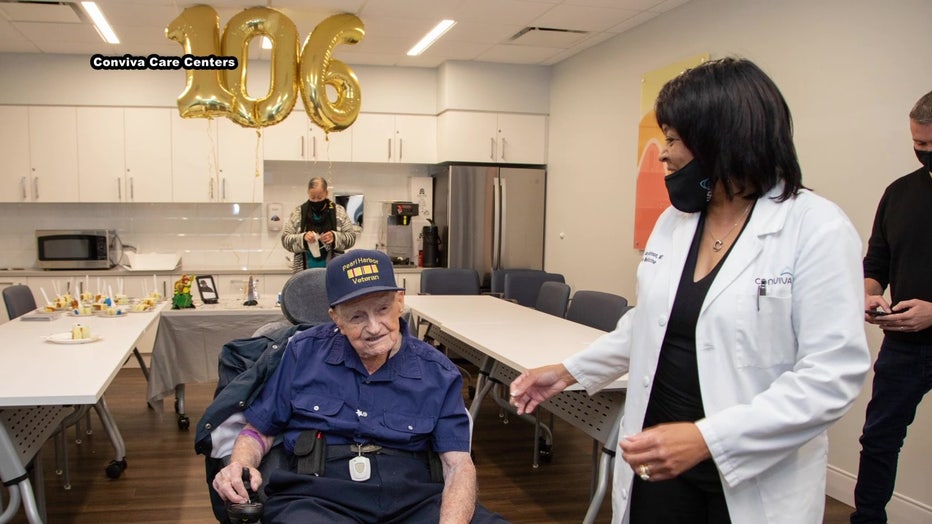 His life spans include 19 US Presidents, one of which grew up just down the street from him in Georgia – the 39th President Jimmy Carter.
"I knew him when he was about 11-years-old, and I never saw him again until he was running for president," Monfort said.
MORE: Vietnam veteran's dog tags returned to family 57 years later
"We was talking to him, and you could see the Secret Service people getting kind of jittery, and he turned to them and said 'don't worry about him, I've known him since he was a kid," Monfort said.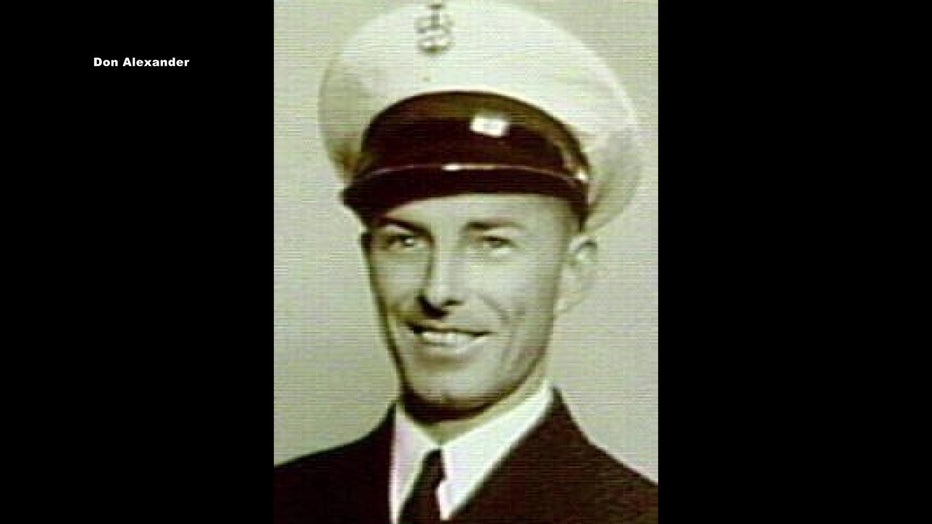 Monfort served in the Navy as a radio operator during WWII. He survived the kamikaze attacks and was the first on his ship to learn of the attack on Pearl Harbor.
"I had just gone on watch, and they came over the radio and said "Air raid. Pearl Harbor. This is not a drill," Monfort said.
When Monfort returned to the US he and his wife Bessie helped transform care for children with disabilities after their daughter Rossie was born with developmental disabilities. The closest state run institution was more than two hours away in Fort Myers.
PREVIOUS: 'Our greatest generation': Parade held for Dunedin veteran's 98th birthday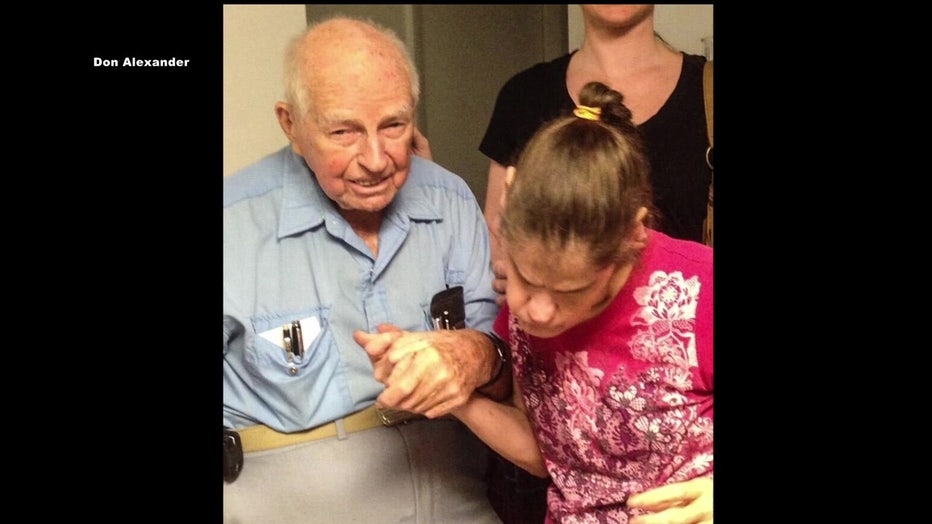 So, they started the non-profit Angels Unaware, so people like Rossie could live in a home-like setting. Today, Angels Unaware has eight campuses and is the longest running group home in the Tampa Bay area.
"We know it's helping a lot of people. It's helping a lot of parents too," Monfort said.
In December, Monfort celebrated his 106th birthday.
"Genetics has a lot to do with it, because you're not going to find a lot of 100-year-old people and in his condition a very brain. He thinks very well," his doctor Dr. Angela Ross-Johnson said.
He's also a COVID-19 survivor who spent three weeks in the hospital. Ross-Johnson with Conviva Care Centers has been his doctor for the last 13 years.
As Monfort puts it, he loves people and values relationships most. He credits his longevity to those close bonds, a healthy diet and a sense of humor