Baaack home, safe and sound: Florida deputies herd escaped sheep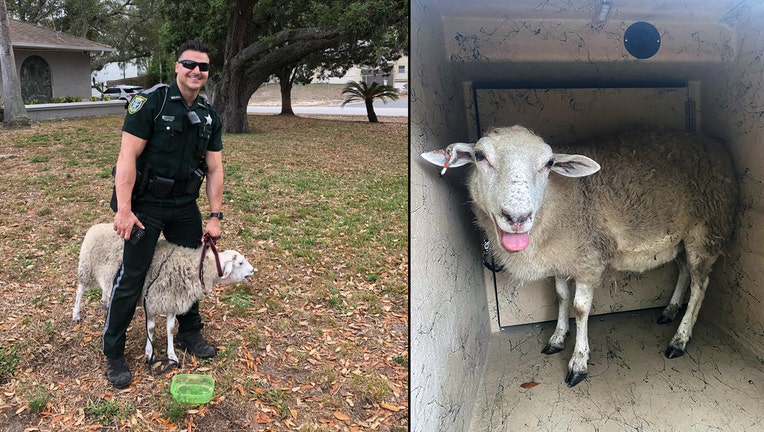 article
ORLANDO, Fla. - Two deputies with the Hernando County Sheriff's Office had their hands full on Wednesday as they found themselves in hot pursuit of a four-legged suspect.
The deputies were responding to a loose sheep that had blocked traffic on Spring Hill Drive. They were eventually able to restrain the animal after it experienced a brief taste of freedom.
"The sheep received a warning and was explained the dangers of running around on a very busy road," the Hernando Sheriff's Office wrote in a Facebook post that received thousands of likes and hundreds of comments.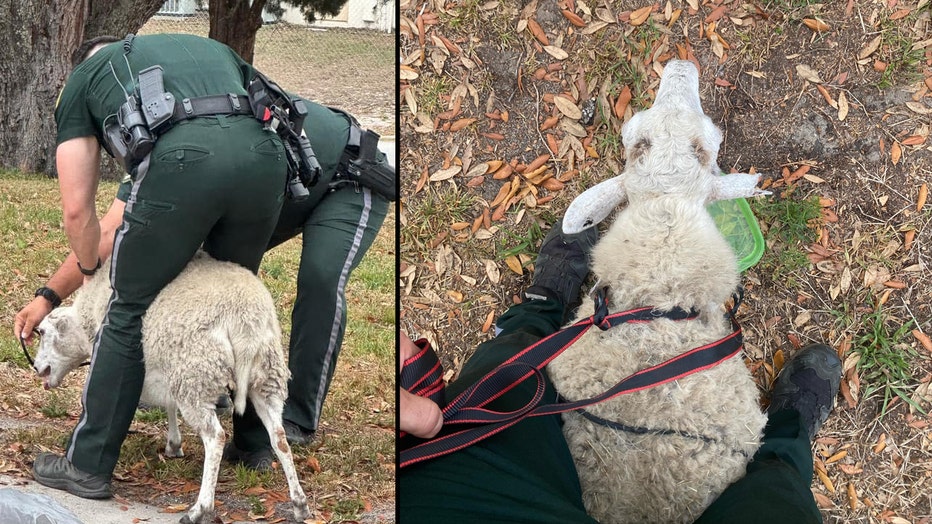 Deputies with the Hernando County Sheriff's Office herded a sheep that escaped its enclosure, Wednesday, April 5, 2023. [Credit: Hernando County Sheriff's Office]
"He was 'on the lamb,'" one commenter named John wrote.  
"'Ewe' have the right to remain silent!" wrote Mairi.
Another commenter named Zoe claimed to be a shepherd and praised the deputies.  "They are difficult to catch so hats off to your deputies for getting the wool-headed citizen under control!" she wrote. "Next time use the dog!"  
"We know y'all got body and car cams!!!" exclaimed commenter Christy. "Come on pleaseeee share this one with us!!! It has to be great!!!" 
Well, Christy, we wouldn't mind seeing that video too!