Arrest made after tortoise found covered in paint, concrete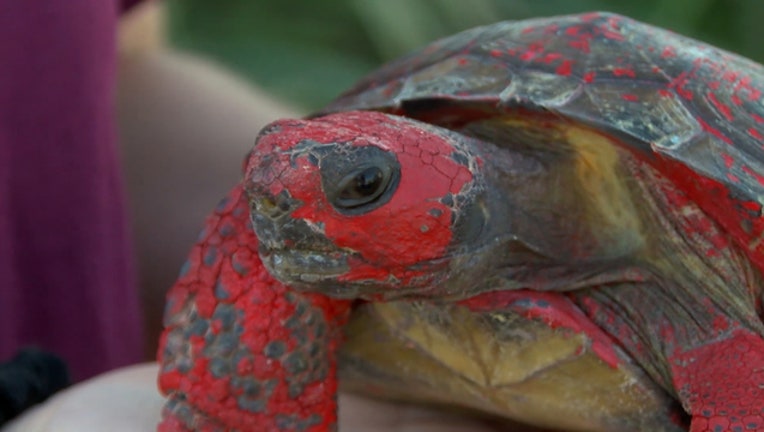 article
LAKE COUNTY, Fla. (WOFL FOX 35) - Officials with the Florida Fish and Wildlife Conservation Commission have arrested a man, accused of painting a tortoise last month.
Edwin Escalera improperly dumped a five-gallon bucket of paint and concrete down a hole in the ground, according to the FWC.  Escalera said he was unaware that the turtle was in the hole.
The tortoise was found painted red, covered in concrete, and struggling to survive along a Lake County road, near Montverde.  FWC said two people came across the tortoise on County Road 455. The bystanders got the tortoise to Kim Titterington, who runs Swamp Girl Adventures in Kissimmee.
"Whether it's intentional or not, I think this is a good learning experience for the public to know that paint or any substances like that are dangerous to these animals," Titterington said. 
Volunteers worked to gently chip away the concrete and get the red paint off of the tortoise, which they nicknamed Raphael.  Gopher tortoises are considered threatened and are protected in the State of Florida.
"He is young, so we are hoping that, after a few years back in the wild, he'll recover fully," Titterington added.
They  will continue to work with Raphael and other animals who need their help. More information about their mission and a link to donate to help Raphael and other animals recover can be found at http://www.swampgirladventures.org.