Ad wars begin in Florida Senate race between Murphy, Rubio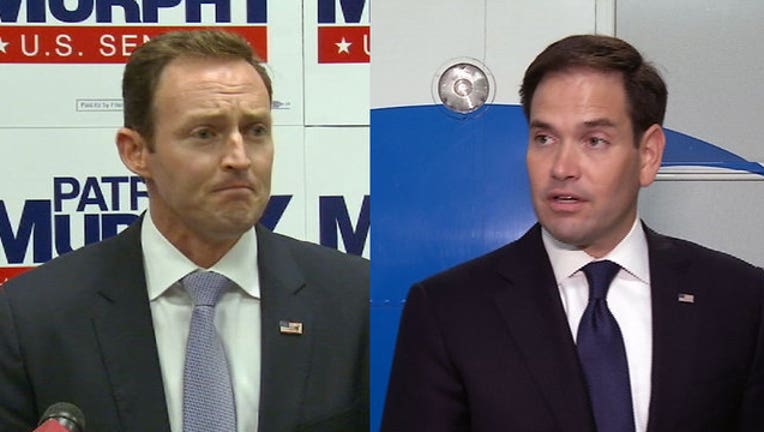 article
TALLAHASSEE, Fla. (AP) - The post-primary television ad wars are beginning in Florida's U.S. Senate race, touching on themes raised earlier in the campaign: Republican Sen. Marco Rubio not showing up to work and Democratic U.S. Rep. Patrick Murphy embellishing his resume.
Murphy's campaign began airing an ad Wednesday showing two children in a pool playing Marco Polo. But the boy who's supposed to reply "Polo" sneaks away, leaving the other boy shouting "Marco" to no reply.
Murphy then says it's not a game when a senator doesn't show up, and words appear on the screen saying Rubio has the worst attendance record of any Florida senator in nearly 50 years.
The National Republican Senatorial Committee also began airing ads that say Murphy embellished his professional career as an image of someone crossing CPA and small business owner off a resume.