Active shooter vests purchased for Mount Dora Police Department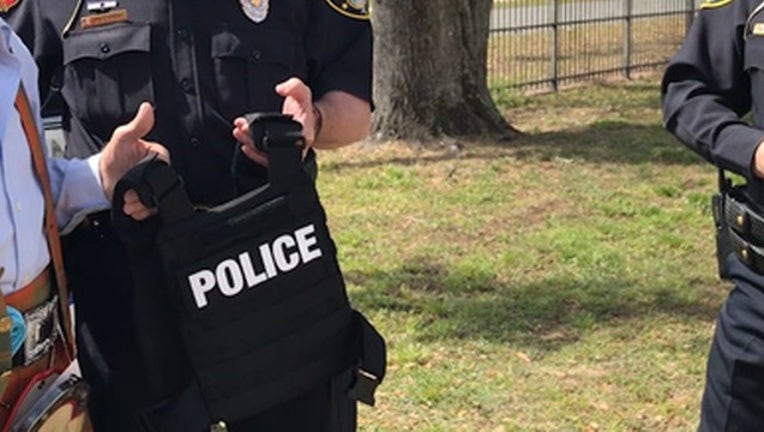 article
MOUNT DORA, Fla. (FOX 35 WOFL) - The Mount Dora Police Department reports that they have received more generous donations to purchase more active shooter vests to keep officers safe during incidents.
Police say that about a year ago, Mount Dora resident, 'Lefty Bruce,' approached Deputy Chief Robert Public Safety Director John O'Grady about donating money to the Mount Dora Heroes Foundation. The money was coming from his own foundation called "Lefty's Hopes and Dreams" and was specifically meant for active shooter vests. 
From these generous donations, the department says that more vests were purchased for the department and will equip officers with the life-saving vests should there be an active shooter situation.
"We're excited to have them," said Deputy Chief Robert Bell.  "Lefty's been a great supporter of the community and the Mount Dora Heroes Foundation."
The vests reportedly cost $400 each and contain steel plates capable of stopping high velocity bullets from weapons that an officer's normal ballistic vest is not capable of stopping.