Accused Seminole Heights serial killer to face four separate murder trials
TAMPA, Fla. - The accused Seminole Heights serial killer will have four separate trials instead of one long one, a judge ruled Wednesday.
Attorneys for Howell 'Trae' Donaldson III had asked for separate trials, a request prosecutors opposed.
Donaldson, 27, is accused in the murders of Benjamin Mitchell, Monica Hoffa, Anthony Naiboa, and Ronald Felton, the first of which happened exactly three years ago this week
In court documents filed this summer, his attorneys claimed evidence of each murder might help bolster proof in the other murders. They claimed that would stack the deck against Donaldson and the result would not be a fair trial.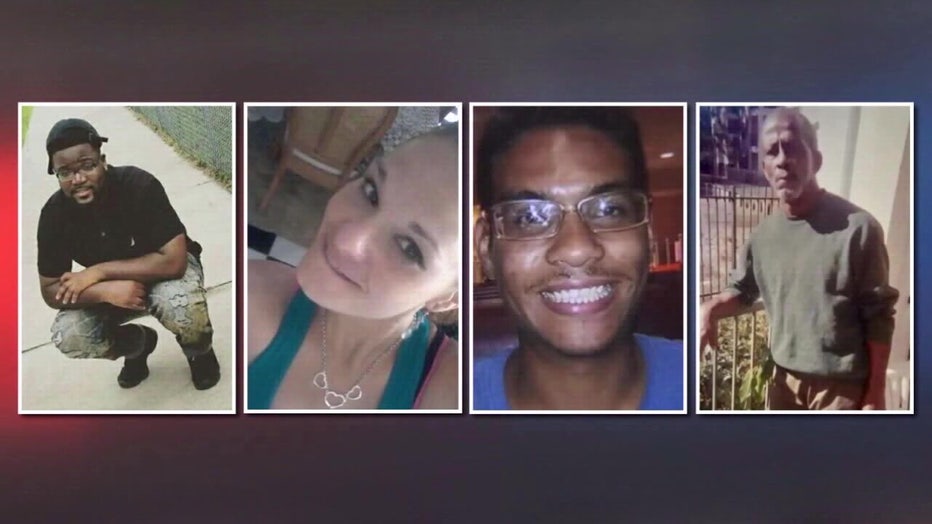 "Judge, it's our position that there is no meaningful relationship that exists between these offenses or these victims," Hillsborough public defender Dana Herce argued Wednesday. 
But prosecutor Scott Harmon disagreed. 
"We know that all four of these victims, the defendant drew close to them, he got very close to them before he shot them," he said. "They were killed with the exact same brand,  type, style, and caliber of ammunition."
But that wasn't enough to sway Hillsborough Judge Samantha Ward, who decided to sever all four cases, which means four trials and four juries.
The first murder trial will likely start next year.
If convicted, Donaldson faces the death penalty.