5 injured after car bursts through Oviedo taekwondo school in the middle of class, police say
OVIEDO, Fla. - Five people, including teenagers, were injured after a car crashed into a Taekwondo school during a class on Tuesday night, according to police. 
The crash happened at Master Roberts World Class Taekwondo at the intersection of Oviedo Boulevard and Mitchell Hammock Road, according to the Oviedo Police Department. 
An SUV went off the road and into the Taekwondo gym as a class was in progress, officials said.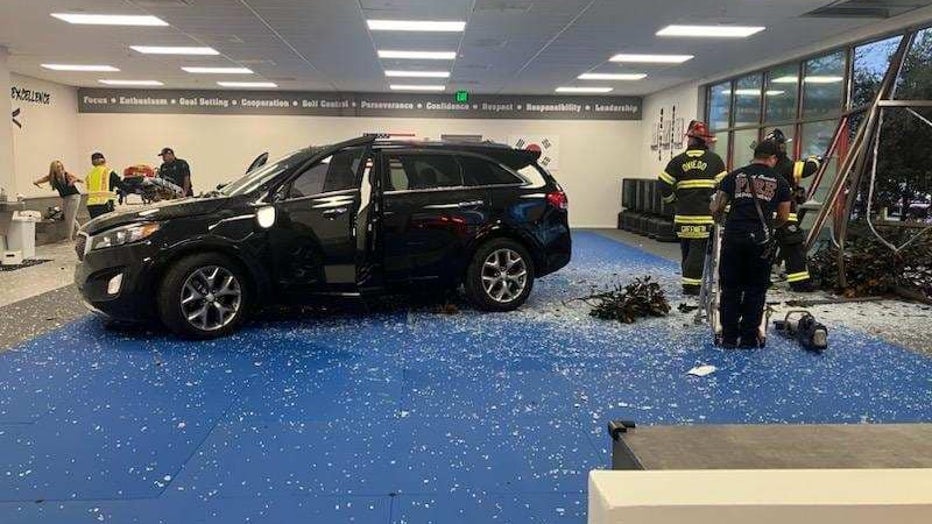 Photo: Oviedo Police Department
The female driver was taken to a local hospital. Four others inside the building, with ages ranging from late teens to adults, suffered minor injuries but were not transported. 
Photos from the police department show the car inside the building after it apparently drove through a glass window. 
Oviedo police continue to investigate the crash. 
Photo: Oviedo Police Department
This is a developing story.