4 dead in Venice plane crash, police say
VENICE, Fla. - Police in Venice are investigating a fatal plane crash that claimed the lives of four people. 
According to the Venice Police Department, a small plane went down about half a mile off the Venice Fishing Pier around 9:30 p.m. on Wednesday. 
Police say two married couples from Indiana boarded a Piper PA 32-R single-engine plane Wednesday afternoon in St. Petersburg and flew to Venice. The couples landed around 5:30 p.m., met some friends, and ate dinner at Sharky's restaurant. 
Shortly after the foursome took off from the Venice Airport to return to St. Petersburg, their plane crashed about half a mile offshore.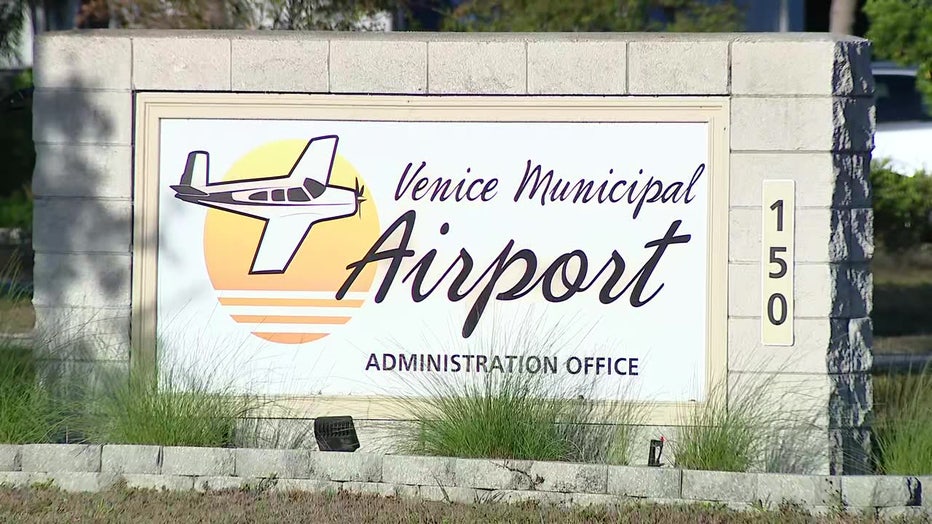 Exterior of Venice Airport. 
Police say people on the Venice pier saw the crash and called for help. 
According to VPD, rescue crews found debris from the crash as well as the bodies of William Lumpkin, 64, and Ricky Beaver, 60, on Wednesday night. 
Shortly before noon on Thursday, rescue personnel located the main body of the plane as well as the bodies of Patricia Lumpkin, 68, and 57-year-old Elizabethe Beaver.   
Earlier on Thursday, the FAA stated it believed there were only two people on board the aircraft. 
This plane crash comes just four months after another plane crashed after leaving the Venice Airport, killing a St. Petersburg family of three, including a 12-year-old girl. 
Captain Andy Leisenring with VPD said it is unusual to have two plane crashes within a short period of time, but it's too early to jump to conclusions. There needs to be an investigation to determine why the planes crashed. 
"There could be two completely unrelated causes and they just happened to be that close together. We just don't know," Leisenring stated. 
Venice Airport Director Mark Cervasio said the facility did a runway sweep Wednesday night and found no issues. He said the pilot did not fuel up the plane at the airport. He added that the two couples just paid the parking fee and departed.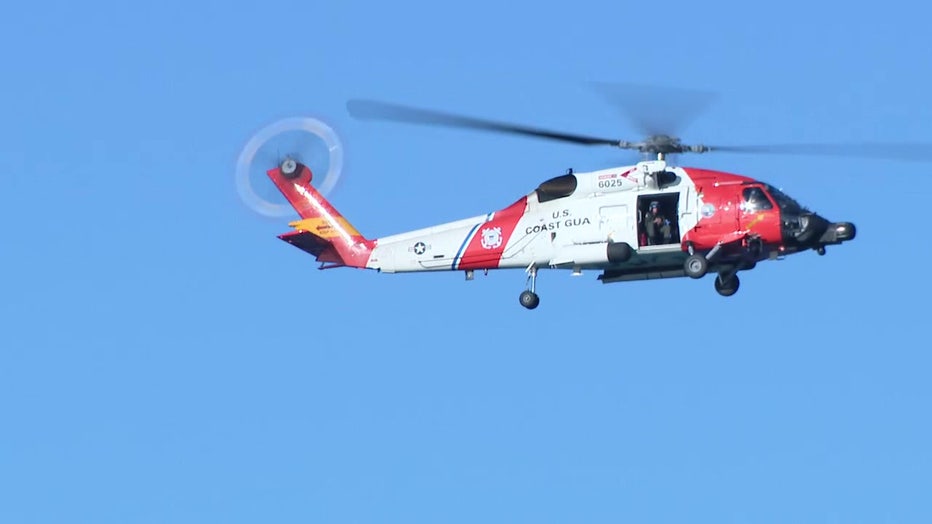 A helicopter searches the water off the Venice pier after four people were killed in a plane crash Wednesday night. 
Cervasio said the airport is a public facility that can't stop anyone from coming in or going out. 
"We're under the purview of the FAA and we can't restrict operations in any way," he said. 
"That's the pilot's choice if they want to take off at night facing the Gulf that's their choice. If they think they can handle it, they do it," stated Cervasio.
The FAA and the National Transportation Safety Board (NTSB) are investigating.