2 arrested in deadly crash that killed TikTok influencer 'Ali Spice'
DELAND, Fla. - Police have arrested two men who were allegedly involved in a hit-and-run crash that killed three young people late last year, including TikTok influencer Alexandra Dulin, known to her fans as "Ali Spice."
Thomas Petry, 54, faces three counts of vehicular homicide, and three counts of leaving the scene of a fatal crash, among other charges. Police believe he was behind the wheel when his Toyota Tacoma truck struck another vehicle. Petry is accused of driving the wrong way down the road when he hit the other vehicle.
Devin Perkins, 22, was also arrested and charged with three counts of vehicular homicide, as well as reckless driving. According to the State Attorney's Office, he was traveling 100 mph at the time of the crash. Perkins was behind the wheel of the vehicle hit by Petry, investigators said. Perkins has been identified by authorities as Dulin's boyfriend.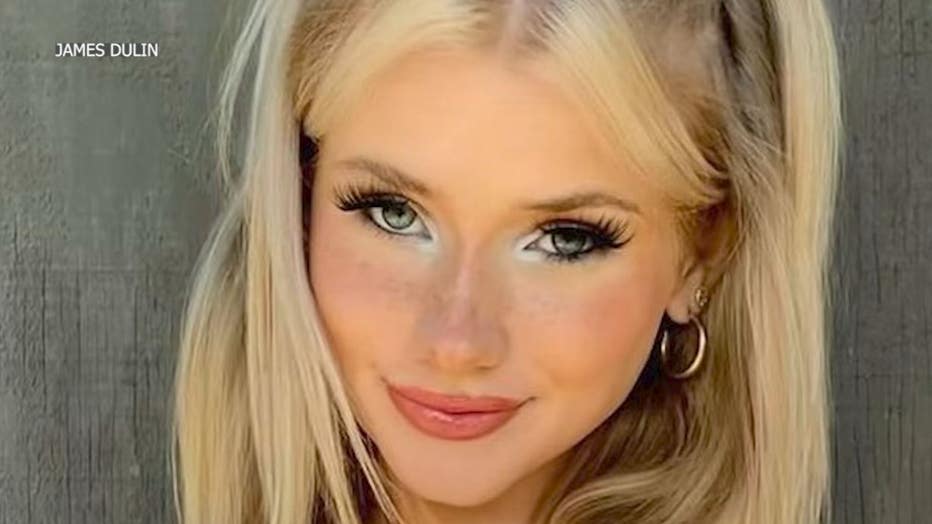 Alexandra Dulin, 21, was a popular influencer across social media known as "Ali Spice." She died in a hit-and-run, wrong-way crash in Florida on Dec. 11, 2022. [Credit: James Dulin]
As he prepares to face a legal battle, Ali's father, Jimmy Dulin, said his family is disappointed by the arrest. "We had some moments of celebratory feelings that the person responsible for this was arrested," Dulin said. "Then we moved right into disappointment and fear and sadness that this young man, Devin, was also arrested."
RELATED:  TikTok influencer 'Ali Spice' killed in wrong-way, hit-and-run, police say
Despite concerns about his speed, they believe Perkins should not be behind bars. As the Dulin family continues to cope with their lose , Jimmy said he is constantly reminded of the impact his daughter had on her supporters. "She touched a lot more people than most of us would ever dream of touching or helping," he said. "We're very proud of that."
Petry appeared in his first court appearance Friday. He is being held without bond.