1 dead, 1 hurt in shooting on East San Luis Drive in Orlando, police say
ORLANDO, Fla. - An arrest has been made in a shooting on Thursday morning in Orlando that left one man dead and another hurt, according to police.
The Orlando Police Department said its officers responded to a neighborhood on East San Luis Drive for a reported shooting shortly after 9 a.m. and found a man in his late twenties shot dead in a carport. Authorities said the other person that had been shot is expected to survive. 
All the police activity came as a shock to residents.  
"For us, it's been very quiet. I raised my kids, now I'm raising my grandkids, we never had an issue or anything," said Evelyn Montero, a neighbor.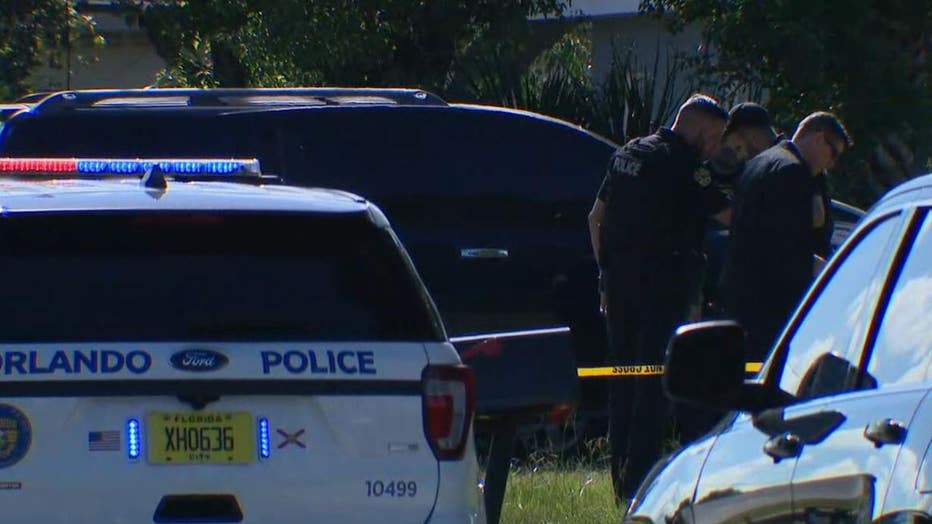 "They sounded like bangs. I heard at least three. I thought it was my daughter's dogs out in the backyard," said neighbor Elizabeth Alicea. "I came outside and that's when I noticed the police cars. Then I saw the body."
Alicea said she saw a relative of one of the victims who appeared to be distraught. 
"I would be too. I really feel for her because she wasn't able to see him, you know?"
Information about the suspect has not been released at this time.