Wet weather, cooler temperatures expected this weekend
ORLANDO, Fla. - The last couple of days have produced plenty of sunshine and pleasant temperatures, but as the saying goes, "all good things must come to an end," and that applies to the weekend forecast.
A developing storm system is rapidly moving toward the Gulf of Mexico and this means the moisture levels will be increasing and rising rain chances will be the theme on Saturday. In fact, the first part of the weekend looks rather soggy.
Forecast modeling shows quite a bit of rain Saturday with chances beginning before 12 p.m., filling in for the afternoon and evening hours with coverage around 80% or greater. Rainfall amounts could draw close to an inch for some communities across the Central Peninsula.
"First thing in the morning could be pretty much rain-free with just maybe a sprinkle, but by 11 a.m. showers will begin in Gainesville and The Villages. In Orlando, by noon to one o'clock, you could see rain and possibly a rumble of thunder mixed in, but we're not expecting any big storms," said FOX 35 Chief Meteorologist Glenn Richards.  "Our wind flow is coming out of the northeast, so that is going to keep us cool and keep the atmosphere relatively stable."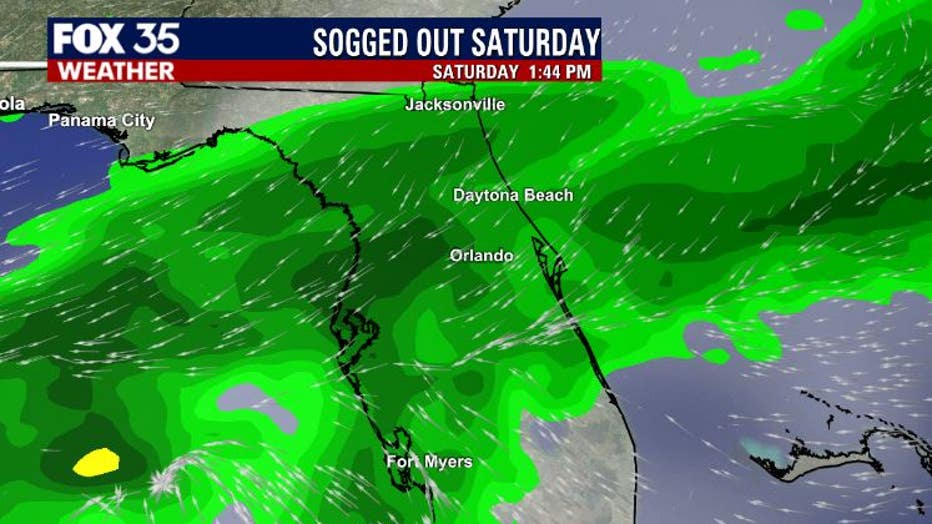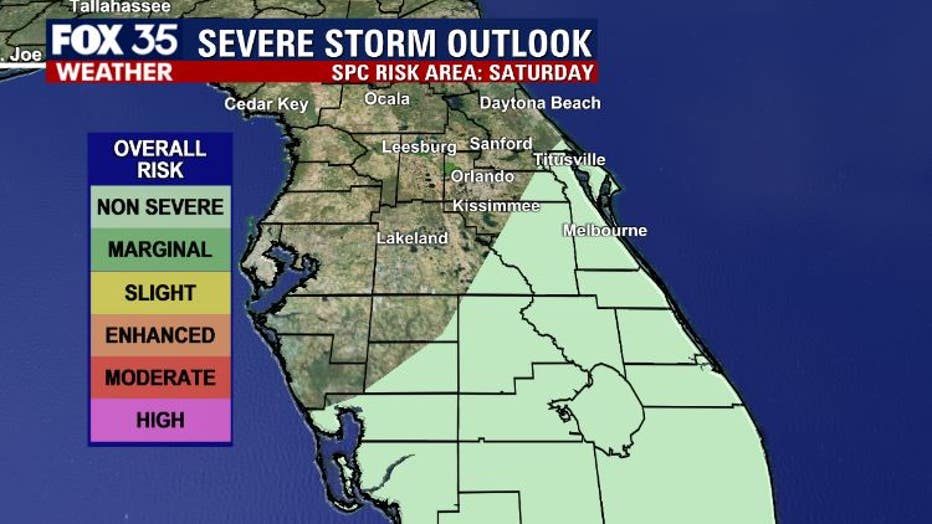 MORE NEWS: 'Space hurricane' discovered above Earth for the first time ever
A few isolated storms are possible south of Orlando but strong or severe cells are not expected. The best chance to hear a little thunder will be closer to Lake Okeechobee and South Florida. We will update you should this change.
WEATHER ALERTS: Download the FOX 35 Weather App for live radar, severe weather alerts, and daily forecast reports on your phone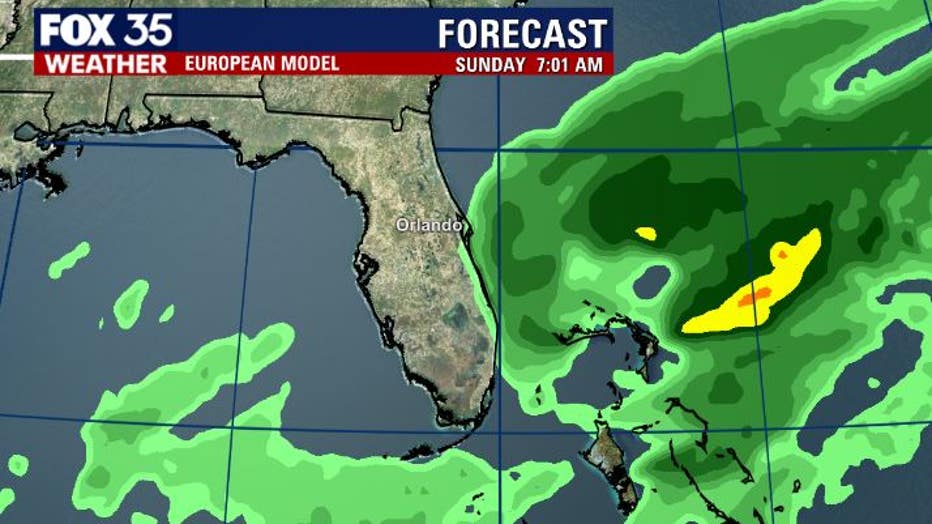 Rain should end by very early Sunday with only slight chances near 10% before 8 a.m. After that, skies will slowly break up yielding a mix of sun and clouds. Highs Saturday and Sunday will only be in the mid-upper 60s with cool breezes.
"By Sunday morning, the skies will begin to clear and air will be much drier," Richards added, "so we will get a lot of sunshine during the day on Sunday."
Watch FOX 35 News for the latest weather updates.