Live radar: Track strong storms moving through your Central Florida neighborhood
WHAT IS THE WEATHER FORECAST FOR TODAY AROUND ORLANDO?
Tonight's forecast low: 75 degrees
Tomorrow's forecast high: 91 degrees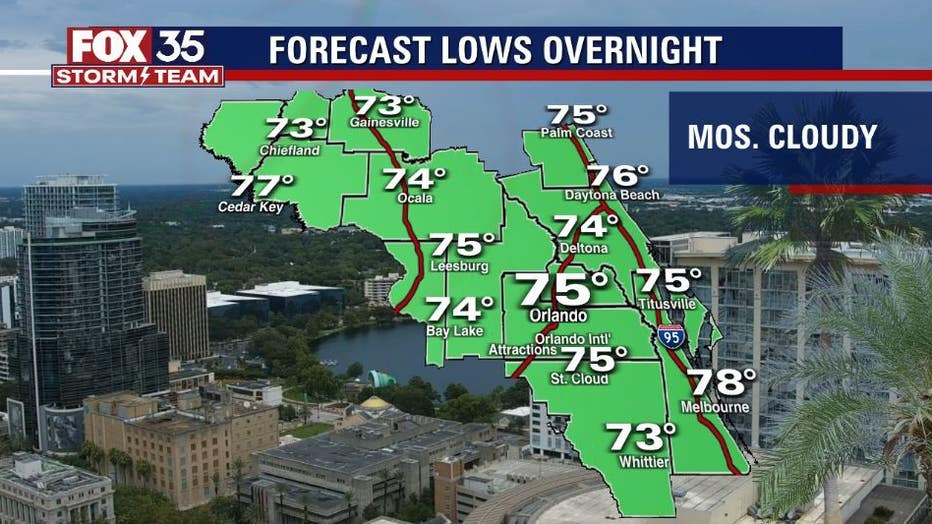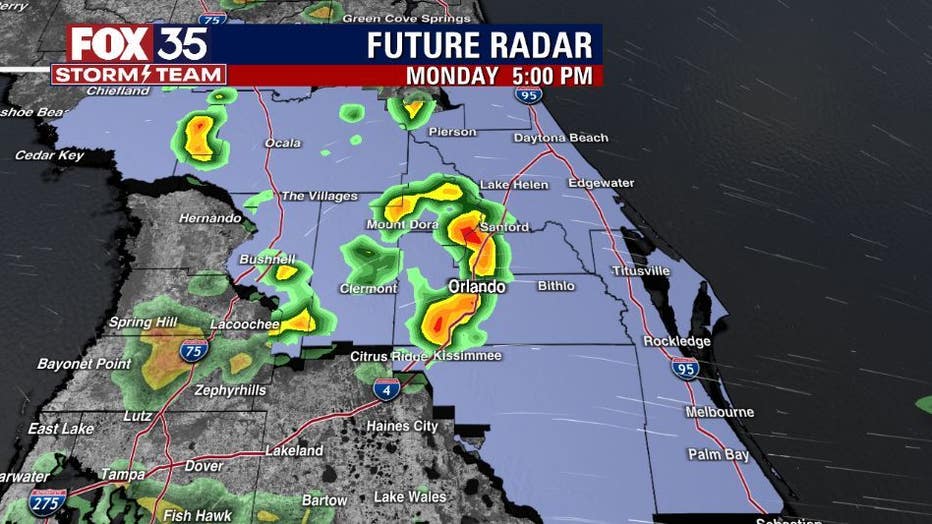 Main weather concerns: This evening numerous storms will continue to track slowly to the southeast. The primary threats with these storms are frequent cloud-to-ground lightning, heavy rainfall, and gusty winds up to 60 mph. These storms will continue to lose strength as the temperatures drop and fizzle out when the sunsets.
WHAT IS THE WEATHER FORECAST FOR WALT DISNEY WORLD, UNIVERSAL, AND SEAWORLD?
It will be a steamy day for park goers. Humidity remains a factor for tomorrow, so we will see scattered showers and storms once again in the afternoon. Make sure you are hydrated while standing in the long park lines. The storm will move out just in time to enjoy the fireworks show.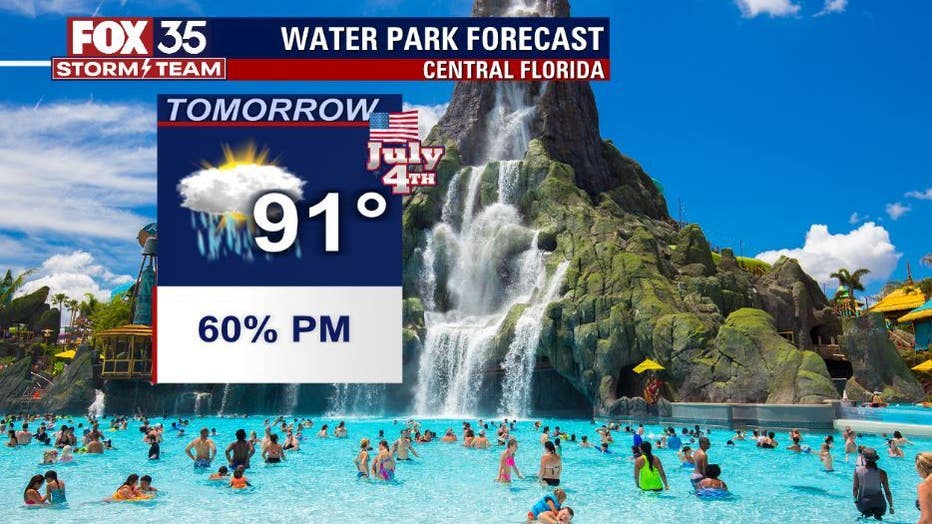 WHAT IS THE WEATHER FORECAST FOR THE BEACHES IN CENTRAL FLORIDA?
Beach goers, to enjoy the beach head there early. Showers and lightning storms will come in the afternoon. Temperatures tap out in the upper 80s. Make sure to apply sunscreen, the UV index is extreme tomorrow, meaning the burn time will be at 15 minutes or less. The risk for rip currents is moderate, as surf is around 2 ft. Be careful swimming at the beach!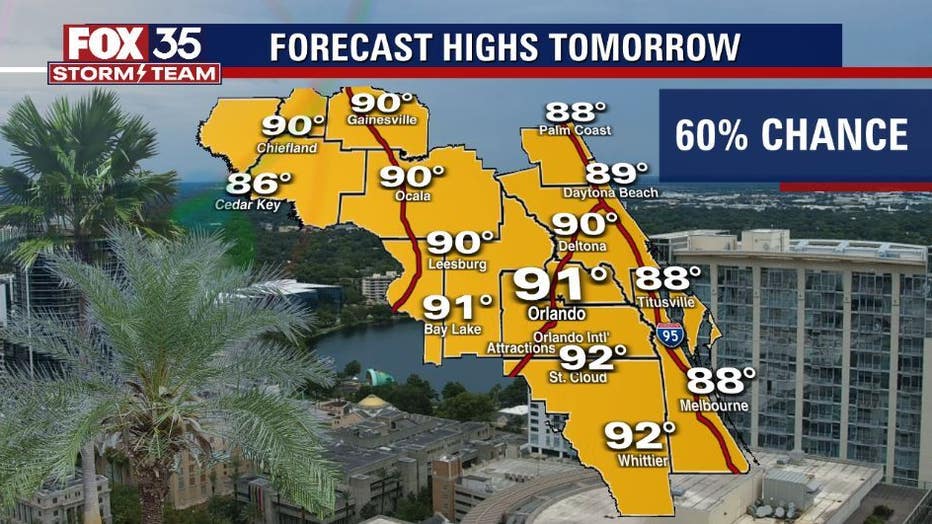 LOOKING AHEAD: For the Fourth of July, there will be numerous showers and thunderstorms in the afternoon. The main concerns with these storms will be frequent lightning, gusty winds, and heavy rainfall. Some areas across Central Florida will see locally 2-3" of rain in a brief period due to how slow these storms will move. The storm will clear out of the eastern half of Central Florida in the early evening as the storms will gradually move to the west, just in time to enjoy fireworks. The rest of the week features a typical summer pattern with temperatures in the low 90s and rain chances at 50-40 percent. Make sure you are staying weather aware! Download the FOX 35 Storm Team app to take the radar on the go!