Orlando weather: Torrential downpours, frequent lightning, and gusty winds
Today's high: 90 degrees
Tonight's low: 75 degrees
 
Main weather concerns:
Typical summer weather returns this weekend with humid and stormy weather in the afternoon. Scattered storms will develop along the sea breeze by early afternoon and continue into the evening. Expect torrential downpours, frequent lightning, and some gusty winds in the stronger storms. Highs warm to the upper 80s along the coast and low 90s inland.
 
BEACHES:
The rip current risk will remain moderate through this weekend.
Skies are active with storms in the coastal areas mainly after 1-2pm today. Heavy rain and lightning are the main concerns.
Surf should be around 2 feet with a longer swell developing.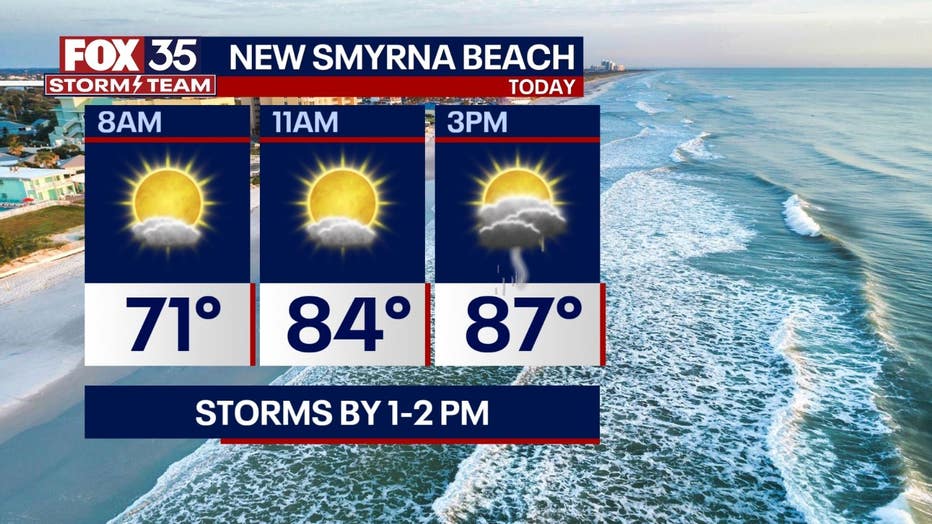 THEME PARKS:
Another warm and stormy afternoon which may impact plans at the theme parks. Storms are expected to pop up around 2-3 pm and continue through the afternoon. Be sure to head indoors once skies darken!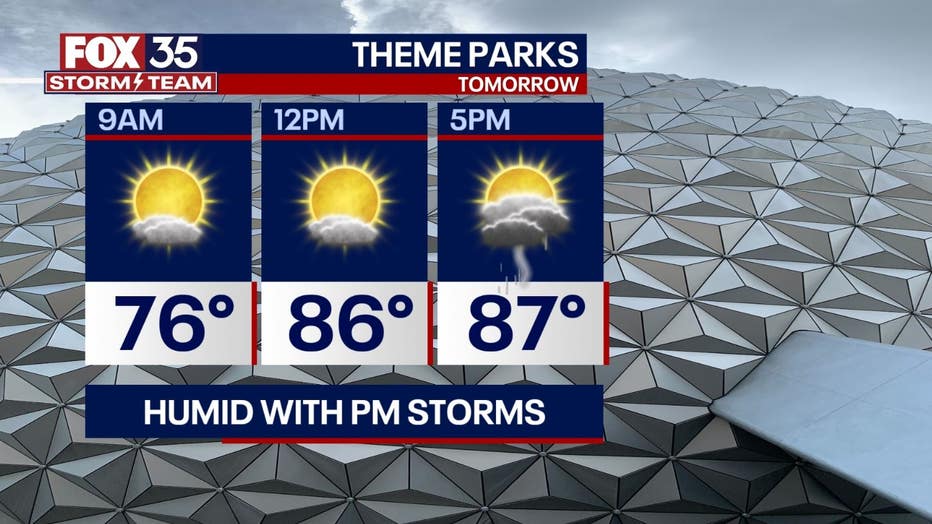 OUTLOOK:
More storms are possible on Sunday with scattered coverage into the afternoon (40-50%). By the end of the weekend, some spots could pick up 1-2" of rain. Longer term, large ocean swell from major hurricane LEE, will roll into the local beaches by Monday. While forecast models keep LEE well to our east, local impacts along the coast are expected thanks to increasing surf throughout the week. Large, battering waves, coastal erosion and deadly rip
currents, are all likely. Weather-wise, we will have opportunities for a few storms each afternoon with highs into the 90s.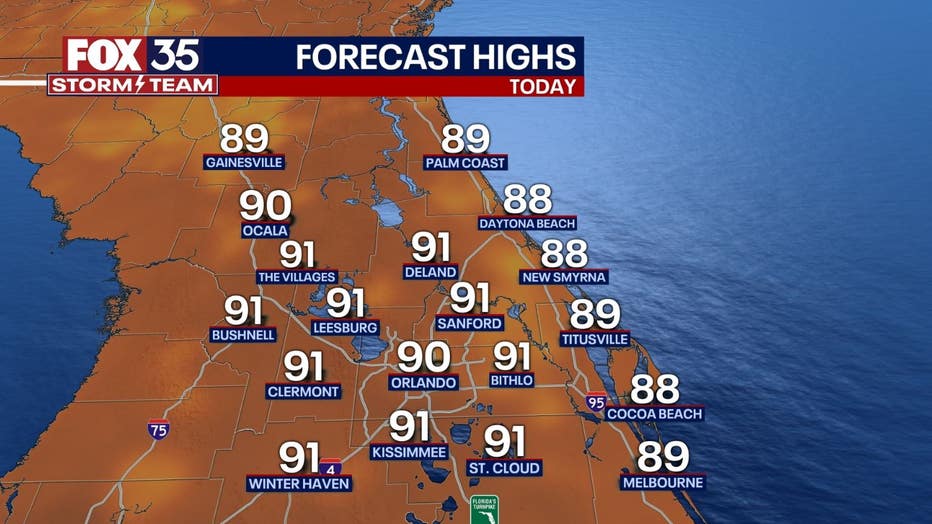 TRACKING THE TROPICS:
The FOX 35 Storm Team is monitoring Major Hurricane Lee and distant Tropical Storm Margot. Margot looks to stay far, far away, all while becoming a hurricane by early next week. Lee will batter wind shear this weekend, but is expected to strengthen again next week to a Category 4 storm. Models slow the storm down and turn it to the north by Wednesday. Right now, it appears that only coastal impacts will be on tap for Florida. Large breaking waves in the surf zone, beach erosion, higher tides and rip currents are all very likely. These impacts will move in as soon as Monday and will remain in place through ALL of next week.