Orlando Weather Forecast: Will it rain on Easter Sunday?
Today's high: 76 degrees
Tonight's low: 65 degrees
It will be a windy and gloomy Easter Sunday with a system off the east coast of Florida. North winds will keep temperatures in the upper 60s to upper 70s from north to south under cloudy skies. The strongest winds will be felt along the coast where dangerous sea conditions are expected beginning Sunday. Showers are likely along the coast this afternoon with lesser rain chances found inland. Most rain should be on the lighter side.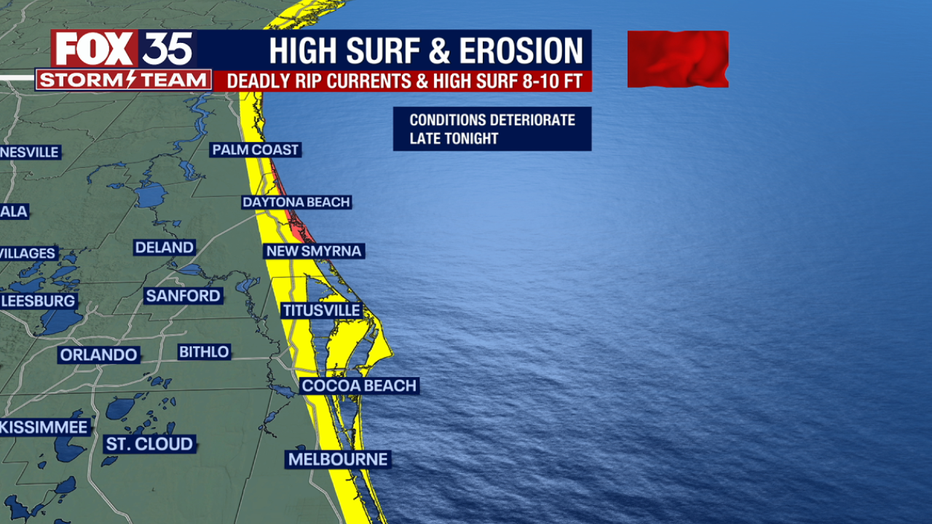 BEACHES
Conditions along our coast will deteriorate today with a system just offshore bringing gusty winds. Winds could reach 30-35 mph at times. Surf will reach 4-6 ft today and increase to 8-10 ft tonight into Monday. This could lead to coastal erosion from Flagler to Brevard Counties. There will be an increasing risk of rip currents during this period. Rain showers will become likely this afternoon and remain off and on through tonight. Highs will reach the upper 60s to low 70s.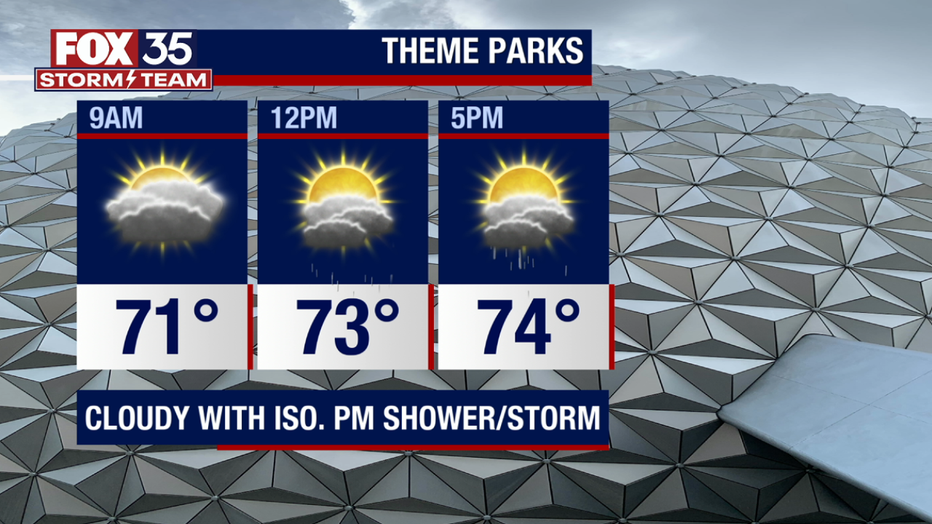 THEME PARKS:
A cloudy day at the park with a breezy north wind. The high will top out near 79 degrees. A few light showers will be possible this afternoon.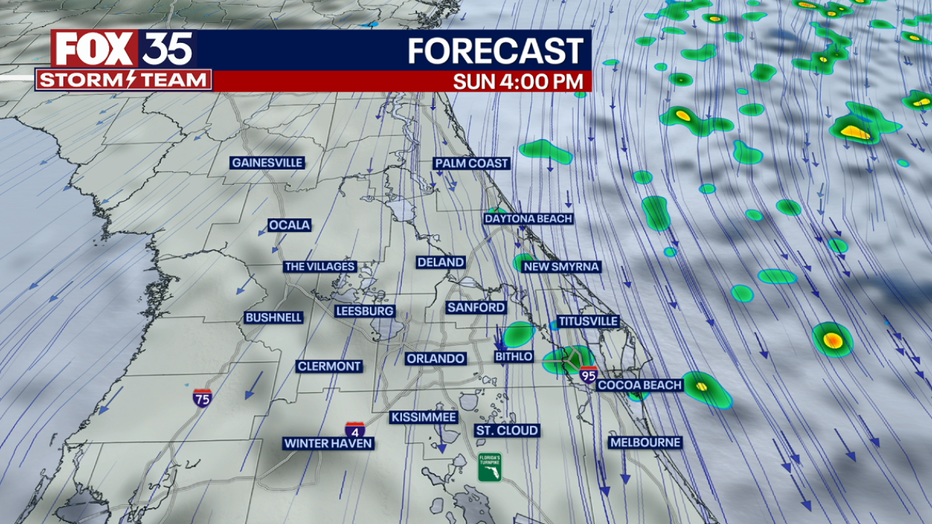 OUTLOOK
Rain chances become more likely Monday with more clouds. Highs are back in the 70s.
An area of low pressure looks likely to develop in the Gulf of Mexico early this week bringing some much-needed rain to Central Florida, but how much exactly? Models have come together some with waves of rain beginning mid-week.
Anywhere between a half-inch to two inches of rain appears possible through Friday with higher amounts near the coast.
Either way, forecast highs will dip into the upper-70s early next week. 
This system will also bring gusty winds with high surf and could cause more beach erosion along the coast. Breaking waves between 6 and 10 feet are possible, along with dangerous rip currents and high surf advisories.